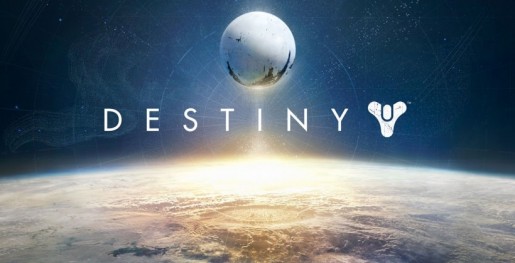 When you first start playing Destiny, the game is pretty straightforward with a fairly linear path to follow. You kill enemies, they rarely drop loot, that loot rarely appeals to you and you keep doing this until you beat the game. However, once you hit level 20 or the "soft cap," the game really starts to open up with more options and things to play around with. While this can be overwhelming for some or even confusing for others, here is a quick guide to knowing the ins and outs of Destiny.
The Golden Rules
After playing Destiny for 20+ hours I've come to a couple of important realizations. The first is that "best" or even "good" items are based off the player and situation, not some sort of universal standard. This is important to realize, since you won't always get the gear you need or even want, but that doesn't mean the item is worthless either. Take the scout rifle and compare it to the auto rifle. The scout is an amazing weapon, provided you can aim and know how to react to the situation, where as the auto rifle is a lot more straight forward, but tends to run into issues such as limited ammo and pulling aggro. For these reasons and more, I strongly suggest you try out different weapons and look into their skills. Despite being a weaker weapon, some of those skills can make a substantial difference in both their use and play style.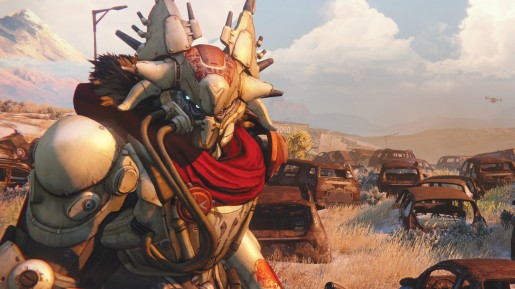 The other you need to do is memorize hazardous enemy spawns and assume your teammates are incompetent. I know this sounds harsh, but it seems like everyone goes in with the same basic mentality. Instead of picking off the biggest threats first, most people go for the largest threat, even though a sniper or wizard can be far more deadly than 20 dregs. Another thing to keep in mind is placement, which many people overlook. While it can be helpful to kill enemies as soon as they spawn, you want to kill them in a place that is easily accessible. This is because they drop ammo, which you will logically need, but it doesn't help you if all the ammo is in a place that will get you killed. This concept can be hard to master and shouldn't get in the way of killing threats, but it's always good to plan ahead, instead of hoping for the best.
How to Get "High Quality" Gear
Similar to say Borderlands 2, Destiny has a tier structure where once you hit a certain point, all gear below blank quality is worthless. For story you'll probably be bouncing between low tier rare gear and mid to high tier uncommon gear, but your goal is two exotics (one weapon, one armor) and the rest being legendary. To get to this point you need to step outside your comfort zone and constantly push yourself to do the higher tier Vanguard strikes or hope for the best during a crucible match. These are effective places to farm, as the average rarity seems to go up the higher in difficulty you go. Another great way to get good gear is to "exploit" crytach rank, since you get a legendary package containing at least 1 engarm that can be rare or legendary after level three, so if you're close to leveling, you can just buy a bunch of items for materials and small increases in rank to get the item faster.
Another big tip is exploiting bounties to maximize upgrade materials. You see, each time you upgrade an uncommon or better weapon, you get another material when you dismantle it, which also increases by one if the item is rare (legendary or better has a different item). So how exactly do you exploit this? Well, most places sell uncommon items at 450+ glimmer per item, where as a rare upgrade is only 95 or so glimmer, so it can be cost effective to just get the first upgrade for 95~ than buying items. However, to do this you need to upgrade your gear, which can easily be cheated by making use of bounties. You see, one of the quickest ways to level stuff is to change your build so all the experience is given to those items instead of the ones you already have. By doing this you can easily max out uncommon or better items to get easy materials. This also works to level your subclass too, as does changing right before the end of a mission.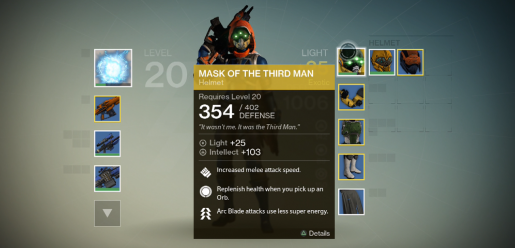 The final thing you need to know about gear is that those defense and attack upgrades might be small, but can make a substantial difference in power. For instance, light increases as the defense increases, so after a certain point you need legendary gear or better to level up, but you can bridge some of that gap and at least hit level 25 by simply upgrading the defense of your rare gear. Before you do that though, keep in mind that the little number / number thing is there to tell you what the current attack is and what the maximum attack will be. So if you have guns that go beyond the right number, it probably isn't worth the materials to upgrade the damage.
Play Smarter, Not Longer
The last big tip to mastering Destiny is to make the most of your time. Things like upgrading materials can go a long way, but Destiny does a lot of things you might not realize that could potentially hinder your progress.
For starters, your priority should always be unique/special events. Every day you get a reward for finishing a community event, the daily heroic offers some rare materials on a higher difficulty and the weekly events can be completed on a higher difficulty (even if you finished a lower tier one) for additional special items. Another thing to do is memorize easy chest locations, as they tend to have good materials to use or at least offer some glimmer as a nice little bonus.
Beyond this, one of the most surprising design choices is that enemies give fixed experience. I have personally tested it and I can confirm that a dreg gives 20 experience, be it level 1 or 28, so if you want to level a subclass quickly or get motes of light, it's better to face low tier enemies, not high tier ones. This also holds true for bounties, though things like killing blank majors tend to work better on maps with heroic modifiers as they spawn far more often. Finally, make sure to maximize both your reputation and marks in a given week. This can be frustrating as the cap is only 100, but if you play smart you can reach that with ease and that will give you better gear in the long run.