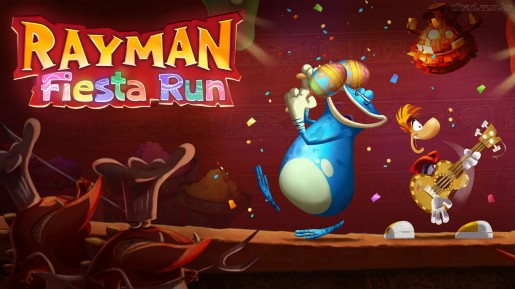 Rayman Fiesta Run released late last year as a sequel to the highly successful Rayman Jungle Fun on iOS and Android. Adding plenty of new features to the original game, Rayman Fiesta Run was once again a success, especially at the cheap cost of $2.99. For those that may have felt tired out by the game, Ubisoft has released the first major update for the game to reel you back in again.
This brand new update adds 16 new levels, along with a new boss to face off again. To help you beat these three new levels, we also have three new characters added into the mix, as well as two new gadgets to use. Perhaps one of the biggest additions is Nightmare Mode, which will push you to your limits as you must have perfect runs through 36 levels to complete it.
Rayman Fiesta Run's first major update is now available for download, so make sure to go grab it right now and upgrade your game at no cost.