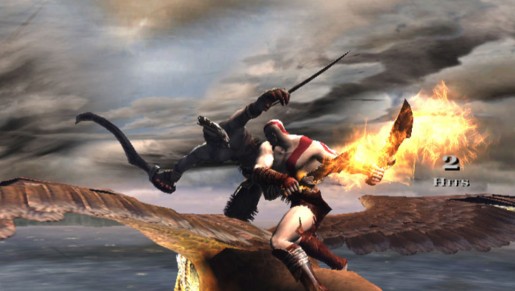 Years after porting God of War I and II on the PlayStation 3 by way of a HD collection, Sony has once again decided to port the two classic games but this time on the PS Vita. For owners of the handheld who missed the chance on playing one of the best PS2 games several years ago, they now have the opportunity to play both God of War titles right at the palm of your hands.
The God of War Collection on the PS Vita comprises of the original God of War and God of War II that were released on the PlayStation 2 several years ago. The first God of War title follows the story of a troubled Spartan warrior who wishes to the gods of Olympus to get rid of his nightmares that have been haunting him for years. In order for the gods to do what he asks, he must seek Ares, the God of War, and slay him down. With Ares dead, Kratos became the God of War in the sequel. With Kratos having the power of a god, he is still not contented to what he has achieved as the gods of Olympus deceived him in ridding of his nightmares. To get back to the gods who have deceived him, he has decided to rebel against the Gods of Olympus and cause havoc to Athens.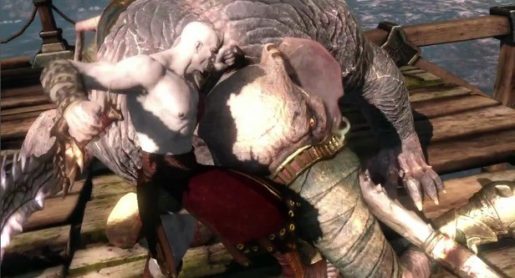 From the plethora of action-based games, the God of War series is still one of the best in recent memory. Players who are curious as to why the God of War games got the fame it achieved over the years, they will see it in this collection. The combo execution and powers that Kratos wields in both God of War titles are polished and executed very well. By pressing several different button combinations, Kratos can do a variety of deadly and stylish attacks. Combine these well-executed combos with big bosses that makes the game even more exciting.
When Sony released the God of War Collection on the PS2 several years ago, one of the gripes that I have with the game is that the cutscenes weren't remade in HD. Fans who are hoping that maybe Sony has decided to completely remaster the game on the PS Vita, they will be disappointed. The cutscene quality is left untouched and the graphics do not look good as I hoped it to be. I'm not saying the game looks ugly, but it makes it seem that Sony didn't even bother optimizing the game on the PS Vita to make it look good. At best, the PS Vita version of the God of War Collection looks like a straight port with no improvements whatsoever to make the visuals stand out on the PS Vita.
God of War Collection (PS Vita) Review

,