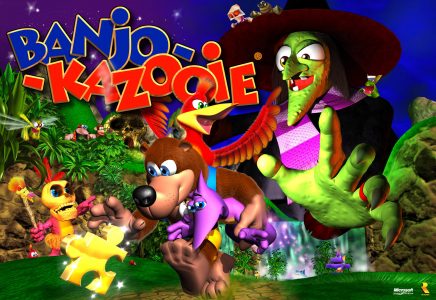 Banjo-Kazooie and its sequel Banjo-Tooie are still two of the best 3D platformers we've ever seen, which is pretty amazing considering how long ago they released on the Nintendo 64. Ever since the acquisition of Rare by Microsoft, the series has been pretty stagnant outside of the disappointing Banjo-Kazooie: Nuts & Bolts for Xbox 360. As a result, gamers have been awaiting anything similar, but it appears that a proposed spiritual successor to the series is already dead.
According to the series' composer Grant Kirkhope in a recent Reddit AMA, the former group of Rare developers under the name "Mingy Jongo" were working on a spiritual successor to the series, but sadly it is not happening anymore.
The other guys actually had a secret meeting in a pub near Rare and we even got as far as having a character drawn up and a demo level type thing but it all fell to bits …. everyone's got other jobs, etc.
This is quite disappointing news as a major Banjo-Kazooie fan. I guess we'll just have to hope that Rare and Microsoft will remember that they have a franchise with such potential in the future.