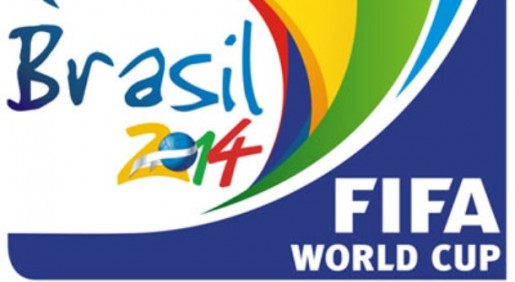 Sony Computer Entertainment Europe Limited (SCEE) today announced that it is offering fans the incredible chance to win one of 25 pairs of tickets to the 2014 FIFA World Cup
Competition:
Players can enter this incredible competition after purchasing and connecting their new PlayStation 4 (PS4), PlayStation 3 (PS3) or PlayStation Vita (PS Vita) to PlayStation Network (PSN) or through purchasing any PlayStation Store (PS Store) content*.
With the clock ticking, a multiple-choice quiz awaits those wishing to step up and test their knowledge of FIFA World Cup and PlayStation®. The competition for tickets will run until May 25th; however players will still have the opportunity to win from a colossal pot of PlayStation prizes until the final of the FIFA World Cup on July 13th.
This all marks the build up to the launch of an exciting and exclusive bundle on 16th April, giving fans the opportunity to not just watch, but play for their country, in the official game of the 2014 FIFA World Cup EA SPORTS 2014 FIFA World Cup Brazil for PS3.
Take a look at what can be won by entering the competition:
· First prize: 1 pair of tickets to the 2014 FIFA World Cup™ Brazil Final, including transport, accommodation and spending money.

· First runner up prize: 1 pair of tickets to a 2014 FIFA World Cup™ Brazil semi-finals match, including transport, accommodation and spending money.

· Second runner up prize: 1 pair of tickets to a 2014 FIFA World Cup™ Brazil quarter-finals match, including transport, accommodation and spending money.

· Third runner up prize: 22 pairs of tickets to a 2014 FIFA World Cup™ Brazil Round 16 match, including transport, accommodation and spending money.

· A colossal pot of thousands of other PlayStation prizes, including:

o Five PS4 systems

o 10 PS3 (500GB) systems

o 10 PS Vita systems

o 10 Wireless Stereo Headset 2.0s

o 50 EA SPORTS™ 2014 FIFA World Cup Brazil™ games for PS3

o 500 12-month PlayStation®Plus memberships**

o 1,000 3-month PlayStation®Plus memberships**

o 10,000 1-month PlayStation®Plus memberships**