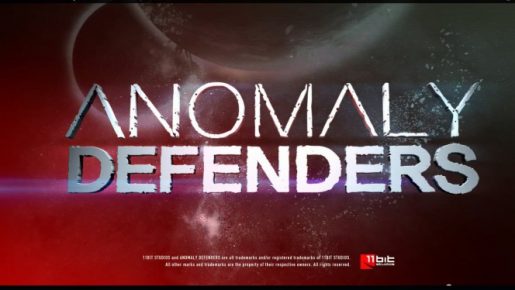 11 bit has announced a new game called Anomaly Defenders which will be the final in the Anomaly series.
After creating the groundbreaking and critically acclaimed Anomaly Warzone Earth and its continuations in the form of Anomaly Korea, the Mobile Campaign expansion and Anomaly 2, we have decided to switch things up again. 11 bit studios proudly present a game that nobody would have expected us to do – Anomaly Defenders.
After two wars, the puny, petty humans have decided to launch a counter attack and destroy the Alien race once and for all. This time it is the Aliens who have to protect their land and fight for survival on PC and mobile devices. The battle begins this spring.
This final installment in the Anomaly series is the first ever Reverse Tower Offense game. Seriously. You don't have to look it up. It's never been done before. Fend off the humans and make important tactical decisions in real time. Create your own unique tech tree which allows you not only to buy additional upgrades for your towers, but also provide them with additional damage, armor or critical hit chance. Each of the game's eight unique towers has its own special ability; not every tower is good against every type of unit.
Battle the humans on 24 beautiful levels with multiple levels of difficulty to choose from. Expect many failures, but remember – without your help, the Aliens will die.
Anomaly Defenders will be released this Spring for PC and mobile.
Check out the trailer below: