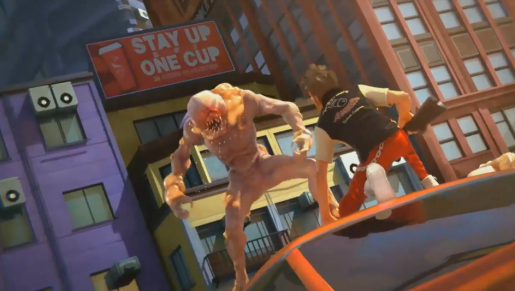 Sunset Overdrive on Xbox One has now been confirmed as a third person shooter as opposed to a FPS.
Phil Spencer simply answered "third person" on twitter when a fan questioned about Sunset Overdrive's genre.
Not much else has been revealed about Sunset Overdrive other than the E3 trailer that was revealed back last June. The game is still scheduled to be released later this year exclusively for the Xbox One.