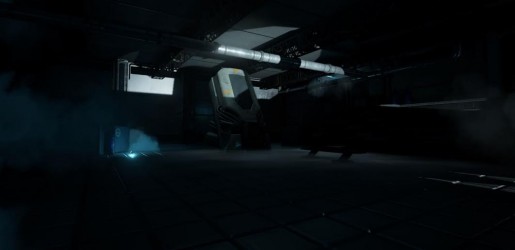 Dark Synergy has released a world reveal trailer on their new exciting game "Wake Up Call", featuring the main character Kyle Roger waking up from a cryostasis sleep and finding out a lot has changed in the 150 years he was a sleep.
Wake Up Call is a next-gen sci-fi stealth-action shooter, emphasizing on a choice-driven game-play. I must say judging from what I've seen so far this game shows a lot of potential in originality, smooth and unique art-style. Dark Synergy uses the Unreal 4 Engine to power their game, the same engine powering may other high-end upcoming games. The trailer does not reveal to much gameplay, but explains a great deal about the interesting story and concepts.
The lore of the game seems very appealing and judging from what has been released, this could be a big hit. This game is currently in a green-light campaign, I recommend jumping over there and give it a vote. Dark Synergy is a relatively new indie company, yet this project seems very elaborate and delivering something of high quality.
The developers aim to make a game where the players actions really reflect on the world, a world where choices have dire consequence. The team also wants to support a variety of gameplay styles for completing missions.