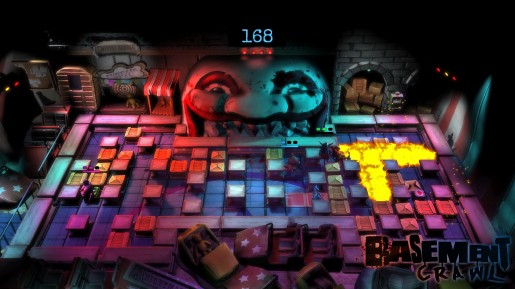 Basement Crawl is the upcoming strategic action maze-based game coming exclusively to the PlayStation 4 from Bloober Team sometime in early 2014. With the game's release suppose to be coming sometime in the near future, a few new screenshots have been released to show off the game.
Basement Crawl is built to focus on skill, not luck, as the developers feel too many games are these days. For those that do not know much about the game, it is described as:
In the game, players will face-off with up-to-eight players online or four via local play, in dynamic grid-based arenas as they race to set diabolical traps and explosives to hinder or defeat enemies. Gamers can choose from four classes, each utilizing a variety of unique bombs and power-ups, allowing players to mix-and-match strategy for each class.
You can check out the gallery below to see all of the new screenshots for Basement Crawl.