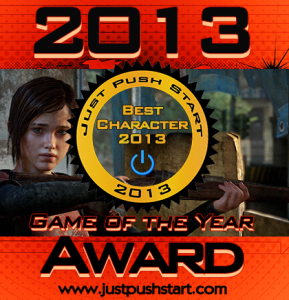 There have been a number of games released this year that have introduced us to many different characters. Grand Theft Auto V had three very unique personalities and another favorite was BioShock Infinite's Elizabeth. Our choice for the best character of 2013 is Ellie from The Last of Us.
Ellie is unlike any other 14 year old little girl. As an orphan, she had to learn life the hard way, but was also born in an indecent time where human civilization is pretty much run-down by criminals, rapists and also zombies! Most female characters in games are either damsels in distress or are heavily sexualized. Ellie breaks that mold as she is tough and learns how to fend for herself. Sure you control Joel for most of the game, but there is a part where you get to be Ellie and she can kill just as effective as Joel can.
It's not just Ellie's toughness, but her sense of humor that made he so likeable too. She would always engage in funny conversations with Joel and ask him many questions about the world before it was run over by infected zombies. The banter between the two was always entertaining.
Naughty Dog hasn't confirmed if there to be a sequel to The Last of Us. If there is a sequel, I wouldn't mind if they made Ellie the main protagonist since she was so entertaining.