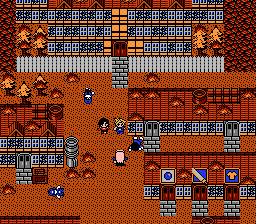 Some clever lad has managed to remake Final Fantasy VII on the original NES.
If you love the 8-bit era of gaming where the NES remained supreme, you'll love this Final Fantasy VII remake. It took the guy 4 years to make. He's tried to replicate everything on the game such as the music, graphics and gameplay.
Too bad Square Enix hasn't decided to remake Final Fantasy VII yet officially. I'm sure many gamers would love to see it HD instead of 8-bits…
If you'd like to check out the NES remake, you can do so by clicking here.