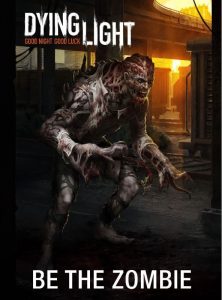 Warner Bros. and Techland announced today that gamers who pre-order their upcoming game called Dying Light will receive the PvP mode at launch.
The PvP mode called "Be the Zombie" will provide gamers the ability to stalk other players as a night hunter, a lethal zombie predator with unique and deadly skills like superhuman speed, a tendril and more. This mode will be available to gamers who pre-order the game before launch.
By playing as a night hunter, gamers will earn experience points and develop the character through its own special skill tree, as well as earn other exclusive rewards and perks. This multiplayer mode gives players an entirely new way to experience the world of Dying Light on top of the story campaign.
Dying Light will be available in 2014 for next and current-gen consoles. Check back with us near the release date for our coverage of the game.