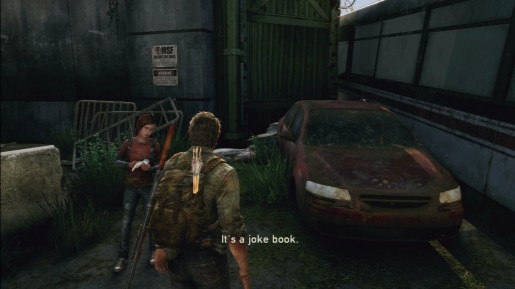 Trekking through the world of The Last of Us is a depressing one, especially for both Joel and Ellie. As you go through the areas in the game, Ellie will try to cheer up Joel by telling him some jokes.
Those who are looking for a quick laugh, getting in a conversation with Ellie will make you put a smile on your face. Also, if you are looking to get that platinum trophy, you must endure all of Ellie's jokes in order to receive the gold 'That's All I Got' trophy.
Ellie's Joke #1 in Pittsburgh
The first time you will hear about her jokes will be right after cutting through the Hunter's camp. Wait for Ellie to say something about climbing over the bus. When she says that, wait for another half a minute and she will pull up her book. (look at our screenshot above).
Ellie's Joke #2 in Pittsburgh
Once you clear the bookstore area, stay in the shop for about two minutes. Wait for her to grab her book again and listen to her jokes.
Ellie's Joke #3 in Pittsburgh
Right before you head to the flooded street in front of the hotel, head towards the dead end. Approach the ad where you see the skinny model. Talk to Ellie. After the conversation with Ellie, she'll go examine the writing. Wait for a couple of minutes and she'll pull up her joke book again.
Ellie's Joke #4 in Pittsburgh
When you are controlling Joel inside the Hotel, grab the safe combination somewhere inside the hotel. Open the safe and return to where Ellie is waiting. Wait for a couple of minutes again and she'll pull up the joke book.
Ellie's Joke #5 in the Suburbs
Before you get to listen to Ellie's last joke session, you must trigger several of in-game conversations.
1. At the end of first street with Henry and Sam, listen to Henry talks about barbeques. Go inside a house with a destroyed kitchen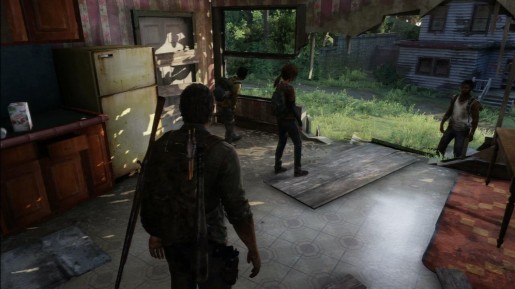 2. As you go through the suburbs, find the house with the writing 'Shoot on Sight'. Listen to their conversation.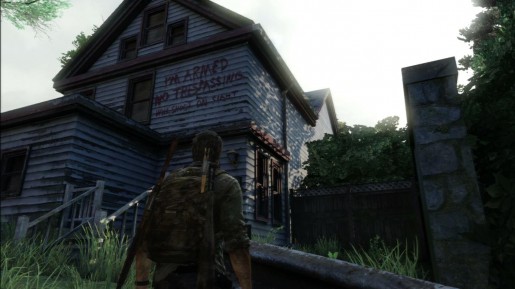 3. Find the Ice Cream truck.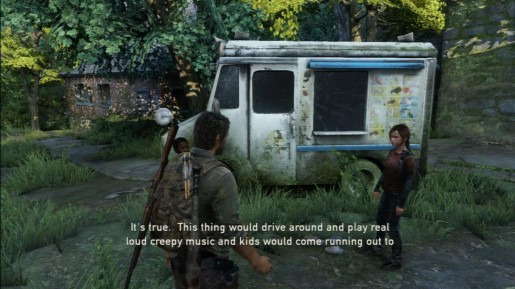 4. At the dead end of the suburb area, find the Firefly Logo and they will discuss it.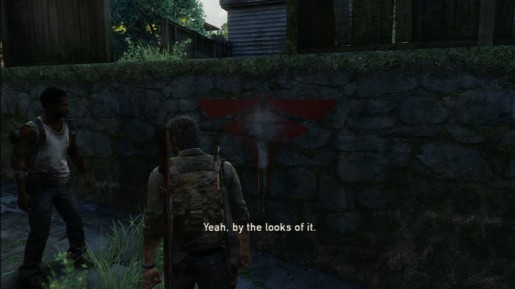 Once all four conversations are triggered, stand for half a minute and Ellie will put out her joke book.