In The Last of Us, there are a lot of ways to survive the harsh environment. Aside from doing melee attacks to the enemies that you find in the game, you can also use weapons. To make the weapons more efficient and powerful, upgrading it is a must.
In order to upgrade weapons, you must find the tools that's needed. Each weapon can go up to five levels and if have enough of the scraps that you find lying around the world, you can make your weapons more powerful. All five tools that are needed to complete a more complex upgrades can be found in one of the rooms that you'll venture to. If you have a keen eye, you will spot then, if not, we got the guide for you.
Tools 1 – Bill's Town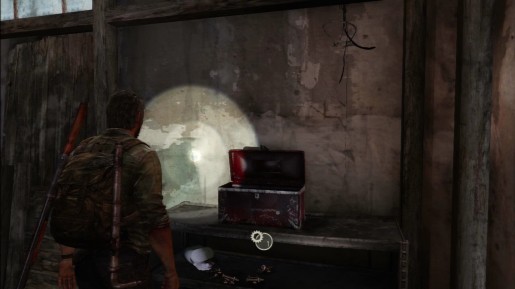 The Level 1 Tool can be found in the Church Basement in Bill's Town chapter.
Tools 2 – Pittsburgh
Right after the fight scene with the hunters, the level 2 tool can be found in the storage room.
Tools 3- The Suburbs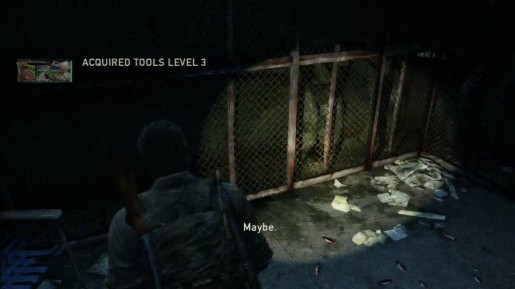 The third Tools can be found inside the sewer. Right after Ellie fixes the generator, Joel, Henry, and Sam will ride across the moving platform. Once they get through, look for an equipment room. Enter it and you'll get the tools to make your weapon upgrades reach level 3.
Tools 4- The University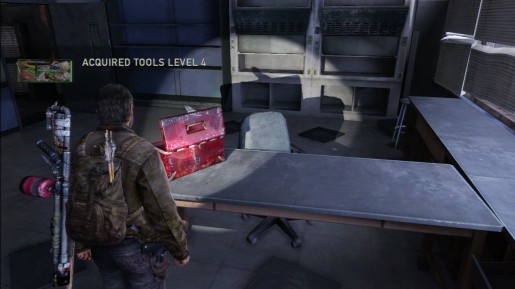 Find the fourth tool in the second floor of the Science Building. Make sure you have a SHIV with you as you will need it to enter the locked room.
Tools 5- The Bus Depot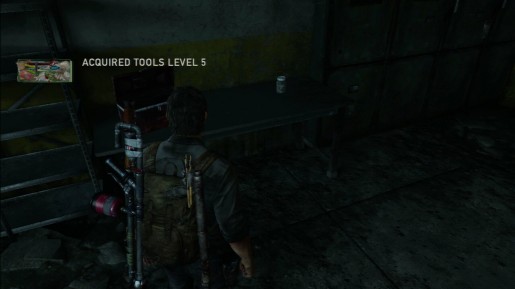 Find the last tool in a FEDRA Triage tent in the Bus Depot.