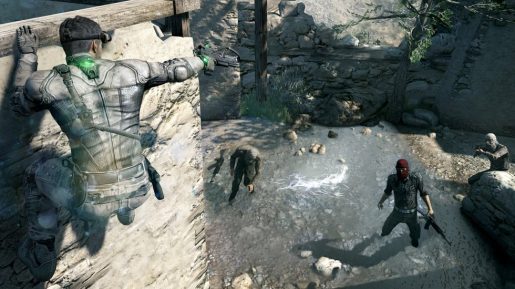 Ubisoft has revealed in an interview that Splinter Cell Blacklist won't be the last time we will see Sam Fisher. He will eventually make his way onto next generation consoles.
Splinter Cell Blacklist art director Scott Lee told ArabicGamers the following:
"For next-gen there are a lot of plans in the works, obviously we can't talk about that at the moment but I definitely look forward to seeing Sam in new adventures, bigger and better as we go along.
"Sam will be back."
This obviously means a Splinter Cell game is being planned for the PS4 and Xbox One console sometime in the future. It also means that Sam Fisher will once again be the star of the game too.
Lee also mentioned that the franchise is important to Ubisoft and that they will continue to support the franchise.
Before we talk about next-gen, Splinter Cell Blacklist comes out for the PS3, Xbox 360, PC and Wii U August 20th in North America and August 23rd in Europe.