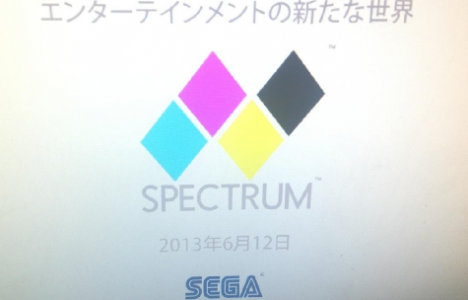 A peculiar image has been leaked from NeoGAF that suggests Sega is unveiling something big during E3.
The image above just says "Spectrum" and the slogan translates as "A New World of Entertainment". The date for the unveil is supposed to occur on June 12th, 2013. This is because in Japan, the year is shown first while the month and date follow on from there.
It's hard to tell if the image is real or fake, but it raises lots of interesting questions if it's a true image. What will Sega unveil exactly? I'm sure most fans would love to see a new console from them considering unpopular the Xbox One is right now.
Whatever the reveal is, hopefully it is something interesting.