Later this year, the highly anticipated next-generation PlayStation console will finally launch. As with every console launch, one of the main selling points is what games can you play.
When the PlayStation 3 first released, the system had launch titles like Resistance: Fall of Man and Untold Legends: Dark Kingdom. With Resistance being a new IP from the developers of the Ratchet & Clank series, many were intrigued and bought a PlayStation 3 for this title. With the PlayStation 4 release right around the corner, many are wondering what games will launch with it? We have seen Sony reveal the next iteration of the Killzone franchise and that could very well be the launch title for the PS4 when it launches this Holiday.
As with every console launch, the games that release with it are always a huge factor in whether or not a consumer will buy the product. Hype is one thing, but people care more about what games they can play the very moment they get their shiny new console.
Now the big question is, what games will help the PlayStation 4 succeed at launch? We have compiled the games we think is a console seller and hopefully will be a PS4 exclusive.
LAST GUARDIAN
Originally, The Last Guardian was set to release on the PlayStation 3. After its original announcement several years ago, the title has received several delays and rumors of cancelation, which has lead to some thinking it's the next Duke Nukem Forever. With no update other than "it's still in development", it could be a indication that it has been moved to the PlayStation 4. Considering the developer also made ICO and Shadow of the Colossus, The Last Guardian may very well be a good launch title since it's been hyped and wanted for so many years.
PHANTOM PAIN aka Metal Gear Solid V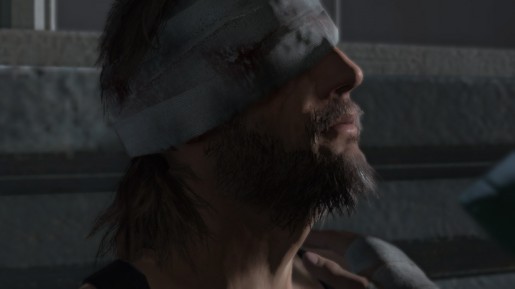 When the supposed developer known as 'Moby Dick Studios' unveiled The Phantom Pain at this last year's VGA, controversy was all over, since many assumed it was the highly anticipated Metal Gear Solid V. For people who have been following the Metal Gear series, Phantom Pain looks oddly similar to the Metal Gear Solid series and the studio behind the game was nowhere to be on sight. Assuming that it's indeed Metal Gear Solid V and will remain as a PlayStation exclusive, releasing it at launch will certainly give the PlayStation 4 an edge over its competitors.