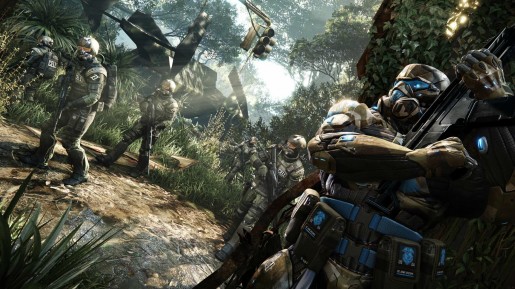 Crysis 3 is still proving to be hit with UK gamers. For the second week in a row, it has reached the number one spot.
Metal Gear Rising: Revengeance debuted last week but at number two. This week, it had to settle for only third place with FIFA 13 creeping its way back to the runner-up position.
It's amazing that Aliens: Colonial Marines is still in the top ten. It placed at number seven this week despite all of the negative feedback the game has been receiving since launch.
Top 10 UK Software Sales (All Formats); week ending March 2:
1 – Crysis 3
2 – FIFA 13
3 – Metal Gear Rising: Revengeance
4 – Call of Duty: Black Ops 2
5 – Far Cry 3
6 – Need for Speed Most Wanted
7 – Aliens: Colonial Marines
8 – Dead Space 3
9 – Assassin's Creed 3
10 – Hitman Absolution
Source: Joystiq