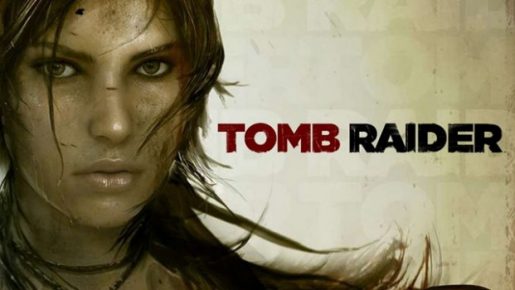 Crystal Dynamics has worked very closely with Nixxes in order to ensure that Tomb Raider is "extensively optimized" for PC. The enhanced PC version of the game will benefit from platform-exclusive features such as Steamworks, higher resolution textures and increased detail tessellation. Darrell Gallagher of Crystal Dynamics had the following to say about Tomb Raider's enhanced features:
With over a decade of experience working alongside AMD and Nixxes at Crystal Dynamics alone, we had rock solid partners on board to create a superb Tomb Raider experience for PC gamers around the world.

At Crystal we approach each of our projects with the sole intention of creating the best possible consumer experience for that format, and we are proud to have worked alongside two great partners who hold the very same values.
Below you'll find a detailed list of changes/additions to the PC version of Tomb Raider:
General
Full integration with Steamworks to offer cloud storage for saves, multiplayer matchmaking, achievements, as well as automatic updates and new content
Support for Steam Big Picture Mode
Configurable mouse and keyboard support
Gamepad support

High-end graphics

Very high resolution textures with up to 16x the amount of data
Detail Tessellation to enhance the detail on many surfaces in the game
Higher quality shadows
High quality bokeh depth of field with near-blur
Tessellation algorithms used to smooth out geometry
Improved cloth, SSAO, quality wetness effects, and post-filter effects
LOD quality is adjustable for better quality on higher-end machines

Low-end graphics

Crystal care about TR fans being able to run on older systems, unlike many other games they still support Windows XP
A lot of scalability options to suit a range of machines
After all that info, I'm sure you're wondering what kind of setup it's going to take to run Tomb Raider. We have the minimum and recommended specs for you to look over.
Minimum system requirements for PC
Windows XP Service Pack 3, Windows Vista,7,8 (32bit/64bit)
DirectX 9 graphics card with 512Mb Video RAM:


– AMD Radeon HD2600XT

– nVidia 8600

Dual core CPU:


– AMD Athlon64 X2 2.1 Ghz (4050+)

– Intel Core2 Duo 1.86 Ghz (E6300)

1GB Memory (2GB on Vista)
Recommended system requirements for PC
Windows Vista, Windows 7 or Windows 8
DirectX 11 graphics card with 1GB Video RAM:


– AMD Radeon HD 4870

– nVidia GTX 480

Quad core CPU:


– AMD Phenom II X2 565

– Intel Core i5-750

4GB Memory
Tomb Raider is set to release on March 5th.