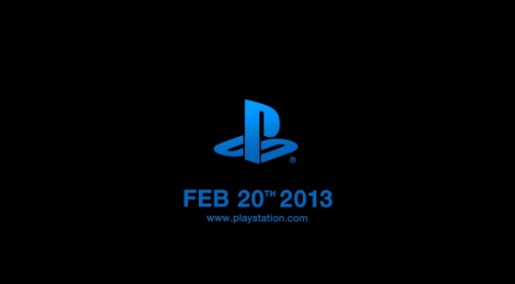 The hardworking folks at Edge Online have revealed a list of possible information and specifications on the still-unannounced Sony PlayStation 4 console. A lot more of information has been popping up in preparation for Sony's big reveal on February 20th, so please take this with a grain of salt.
For starters, the controller itself will be roughly the same size as the current DualShock 3 line. However, this controller will feature a lack of Start, Select, and Home buttons. In their place? A small touchpad similar in function to the rear trackpad on the Vita console. In addition to this trackpad is also a tentatively called Share button. With just a press of this button, gamers can be able to capture screenshots or upload video online for others to watch. The PlayStation 4 is rumored to constantly record up to fifteen minutes of gameplay at any given time, so that could be handy for those games that like to record Call of Duty montages.
Going away from the Cell processors, Sony is instead pushing for a system that will be "much more PC-like in its makeup than PS3" Current versions of the hardware boast a hearty 4 gigabytes of GDDR5 RAM that's capable of operating at 176 gigabytes per second. This may double in time to match the 8 gigabytes of DDR3 that's rumored to be in the next Xbox console. Both Sony and MicroSoft's flagship consoles are implied to have eight-core AMD processors clocking in at 1.6Ghz.
PlayStation 4 hardware is "much more PC-like" in its makeup in comparison to PlayStation 3. The system is currently said to boast 4 gigabytes of GDDR5 RAM capable of moving data at 176 gigabytes per second. But considering the next Xbox is rumored to have 8 gigaytes of DDR3 RAM, Edge's sources claim Sony has told developers it is also pushing for 8 gigabytes to match Durango.
Both Sony and MicroSoft's flagship consoles are powered by eight-core AMD CPUs clocking at 1.6GHz, with Microsoft pushing for graphics on a D3D11.x GPU from an unknown source and Sony utilizing a chip based on AMD's 'R10XX' architecture, in addition to a 'Liverpool' system-on-chip.
From the specifications alone, it sounds like the PlayStation 4 could easily outperform the next-gen Xbox.  One source familiar with both platforms has mentioned Sony's console is "slightly more powerful" and "very simple to work with".