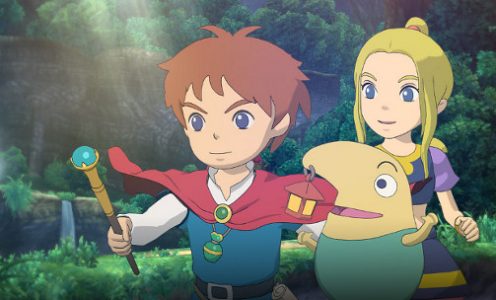 When it comes to RPG games, fans of the genre always seek for quests that they can do after finishing the game. In Ni no Kuni, finishing the game doesn't mean it's over as more content gets unlocked as soon as you finish the game.
Along with the unfinished tasks that have left to do, there are other things waiting for you out there. If you finish the game and are looking for things to do, here is a list of things that get unlocked and what you can do to add more hours on that playthrough.
More Solosseum Challenges
Upon beating the game, you can go back to the Solosseum and participate in the S Rank challenges. Upon successfully finishing the S Rank, you will be able to get a Mandragorer Ticket, in which you can exchange for a super rare familiar that you cannot get anywhere else.
Get a Free Familiar Ticket
If you are seeking for more Familiar to join your party, go back to the Familiar Retreat Representative and get a ticket. Once you got one, go talk to Solomon in the Temple of Trials to get a rare snapdragon familiar.
Catching Gold/Shiny Familiar!
Remember how Pokemon have those Shiny ones? In Ni no Kuni, you can catch Golden ones that is at a higher level than usual ones that you will find in the world. Every Gold Familiar that you met will have different dropped loots every time you take them down. To catch Golden Familiars, head over to the following locations: Deep Dark Wood, Ding Dong Dell, Golden Grove, Tombstone Trail, Glittering Grotto, Vault of Tears, Miasma Marshes, Nevermore, Ivory Tower, Old Smoky.
Search for New Bounties and Tasks
As soon as you finish the game, more optional tasks and bounties gets unlocked. Go back to the towns you previously visited to do them. You are looking around fifteen tasks/bounties that you can do after finishing the game. By completing these, you will get to unlock more items and some rare familiars.
The Crypt Casino RIP Room
When you visit the Tombstone Trail Casino once again, you will be given a RIP pass that allows you to enter a room to see all of the game's event scenes. In order to view all cutscenes that you previously unlocked, you must unlock it by exchanging the casino coins you have earned.