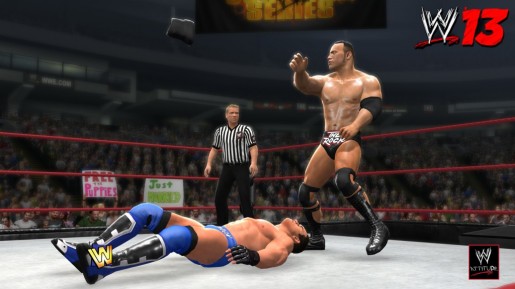 THQ has released an all-new trailer for the upcoming WWE '13 video game focusing on The Rock.
The brief trailer takes a look at who The Rock will be facing off against in WWE '13's new "Attitude Era" story mode. Fans can relive his memorable against some of the greatest wrestlers of all time including Mankind, Ken Shamrock, Triple H and Stone Cold Steve Austin.
WWE '13 is out from October 30th for the PS3, Wii and Xbox 360.
Check out the trailer below: