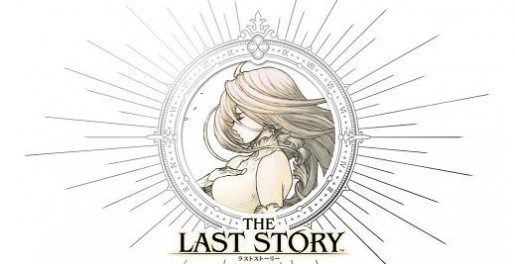 As we slowly head closer to the end life cycle of the Nintendo Wii, there's only one last game that RPG fans need to play and that is The Last Story. Developed by the mind of the great Hironobu Sakaguchi, the Last Story offers, yet another satisfying RPG that some consider it a masterpiece. Putting together both traditional and modern elements in a RPG, The Last Story has been adored by many when it was released in Europe over a year ago.
With its time to shine in North America this year, are RPG fans going to like the Last Story? Let's take a look on what's HOT and what's NOT in our review of The Last Story.
HOT
Gripping Storyline
Story is one of the important aspects of any RPG game as it's the essence that will motivate gamers to continue on playing from start in the end. In the recent RPGs that were released this generation, one of the problems they have is their slow start. For some, it will take roughly ten hours or so for the story to pick up before the good parts are developed. In the case of The Last Story, you won't have to wait that long as the story starts to pick up in roughly four to five hours in.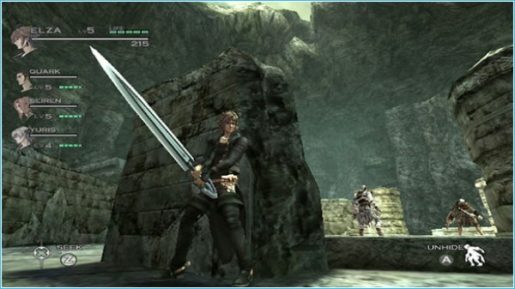 The Last Story tells the story of Zael and a band of mercenaries residing in Lazulis Island. Both him and his band mates have one common goal and that is to become a Knight to the land their serving. On one fateful day when Zael meets a girl named Lisa, things have started to change for them. A conflict between the island their serving and other group of people outside the island starts to arise, unfolding a story that will change the fate of not only Zael and Lisa, but everyone around him. Expect a story of political power, magic, and some of unexpected plot to uncover throughout the game. Knowing that Sakaguchi is behind this masterpeice, rest assured that the story will not disappoint.
Innovative & Engaging Battle System
When it comes to Japanese RPGs, majority of them have the turn-based battle system. While having that battle system holds a traditional feel to it, Sakaguchi did an experiment to the battle system in the Last Story and yes, it works well as it's innovative and engaging. Throwing out the turn-based battle system, The Last Story will give you real-time with a mix of strategy in it. When an enemy is near, you can control the character to the enemy's location and it will start attacking them automatically. Think of this game having a slight MMORPG feel where characters starts to attack enemies automatically and the only time you direct them is when you use certain skills and have Zael dodge. If you are not fond of this type of system, there is an option that you can command your allies to do certain attacks at one time.
Character customization in The Last Story is pretty basic and straightforward as there's that weapon that you can change and a few armors. As with other RPGs, each have their own advantages and gamers should look to what fits them the most in battle. From everything the character applies, you will see that their appearance will change as well. If you somehow like dressing up your character in a weird way, you can do so in this game, plus you can dye their hair and make them look like Lady Gaga.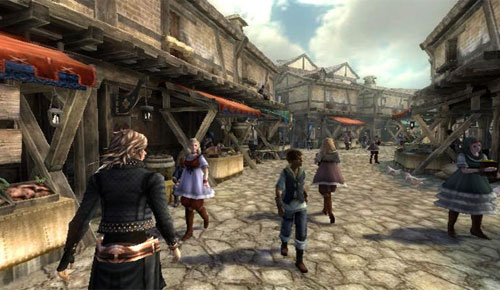 Great Presentation
For a Nintendo Wii game, the Last Story offers breathtaking visuals. No, it doesn't have the Blue Dragon visual quality of it where everything is crisp and detailed but instead, you will notice that the graphics is par on Xenoblade and that's good enough for the system. The game is topped with rich visuals and a great cast of British voice actors that brings life to the characters, despite the off lip-syncing on cutscenes. Character sprites and environments are also something to take note of. As for the musical score, I must say that it's one of the best soundtracks I've heard and it's thanks to the great Nobuo Uematsu.
The Last Story Review

,