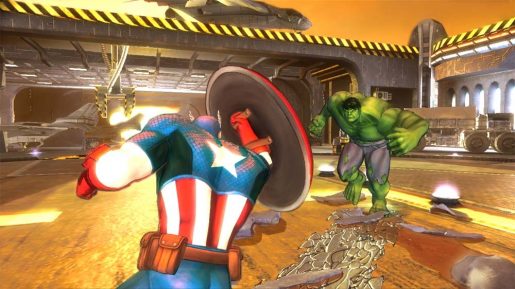 Ubisoft has released a new trailer for the upcoming fighting game Marvel Avengers: Battle for Earth.
The skrulls have landed on earth with the strong intention to dominate it! Embody one of the 20 Marvel super heroes and combine your powers with your friends to trigger insane super attacks. The power to save the planet is now into your hands. It's time to unleash your inner super hero and join the fight!
Some of the fighters already announced include: Captain America, Thor, Hulk, Iron Man, Loki, Magneto, Wolverine, Skrull, Spider-Man and Venom.
Marvel Avengers: Battle for Earth is due out later this year for Xbox 360 Kinect and Wii U.
Check out the trailer below: