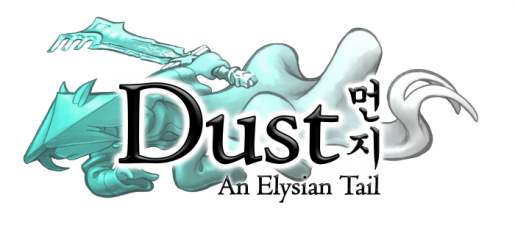 Dust: An Elysian Tail is an Xbox LIVE Arcade exclusive that was first announced in 2009. The game was due for release in 2011 but has since been commissioned for a full XBLA release in 2012. The first trailers and screenshots for the game wowed onlookers as it promised to deliver some of the best 2D visuals available.
As pretty as the visuals are in this game, can this side scrolling action RPG be fun or will it be another repetitive beat-em-up style of video game? Find out as we take a look at what's HOT and NOT in our review of Dust: An Elysian Tail
Hot
Exceptional 2D Graphics
2D cel-shaded graphics aren't common in the gaming industry but when it's done right, it always looks very beautiful. Some of my favorite looking games this generation have been 2D games such as Eternal Sonata and the Blazblue games just to name a few. Dust: An Elysian Tail has one of the best 2D graphics and animation I have ever seen and that is no exaggeration. The visuals in this game remind me of the glory days when Disney used to churn out stunning 2D animated movies back before 3D animated cartoons became the norm.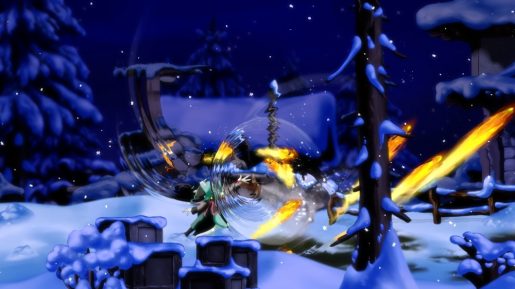 What's even more amazing about the art-style of Dust: An Elysian Tail is that every character is hand drawn by only one person. I have to say, this game looks phenomenal and is even better than a number of other games and movies that are developed by a large number of people. Videos on Youtube or images online don't do this game any justice. Once you see this game in action on an HDTV, you will simply be amazed. I haven't felt like this since watching Avatar for the first time in 3D.
Smooth Fun Gameplay
We all know that graphics don't always mean a game is great. There are numerous games out there they may look great, but fail miserably due to repetitive or stale gameplay. Thankfully, this is not the case with Dust: An Elysian Tail as the gameplay is as good as the graphics are. Dust: An Elysian Tail doesn't play like many other side-scrolling platform game where you just travel from left-to-right just killing any living being you see in front of you. This game plays more like an action-RPG where you can interact and talk with the many non-playable characters that are in the world of Elysian. Much like an RPG game, these characters can give you side-quests for you to undertake where you can obtain more money for things like armor or food.
The hack-n-slash combat system is fast and the game never lags even though there are many enemies attacking you simultaneously. You can even perform awesome looking aerial attacks which look very impressive when done correctly. There's also a very helpful parry move that allows you to stun enemies. It would have been cool if a block button was included in the game for harder difficulties, although the parry feature is helpful in its own right.
Excellent Level Design
Another great feature about Dust: An Elysian Tail is that the level design forces you to explore every inch of the area before you can progress forward. This isn't the aforementioned clichéd level design where you travel in one direction like you do in many other side scrolling or even FPS games released these days. This game plays more like an old-school 2D game where each level as different layers as you can travel up and down a level as well as from left-to-right. If you've played any of the Castlevania games before, you may get an idea of how this game's level design is like.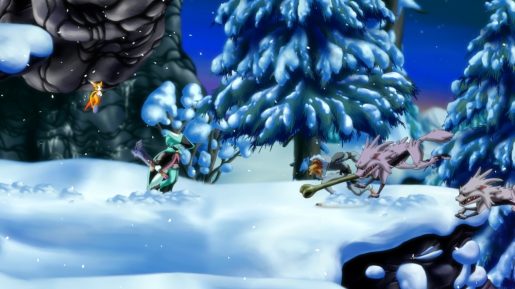 The levels themselves look phenomenal much like the entire game itself. There are many weird yet wonderful locations you will visit in the game and every one of them is a visual masterpiece to behold.
Dust: An Elysian Tail (XBLA) Review

,