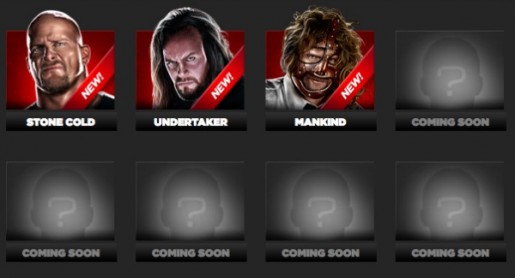 WWE.com has posted an article on the many things we can expect to see and do at SummerSlam Axxess. The event will also showcase more about WWE '13.
Here's what was posted:
"WWE '13" Video Game Zone Presented by THQ – Check out "WWE '13," the ALL NEW WWE video game from THQ featuring epic storylines from the Attitude Era and the largest roster of WWE Superstars, and Divas, past and present to date! Be one of the first to play the game at the "WWE '13" Game Zone! (In-store Oct. 30, 2012!)
Be on the Cover! – "WWE '13" – WWE fans, now is your chance to be on the cover of WWE '13 the video game or WWE Magazine! Take a picture and take home your custom WWE '13 or WWE Magazine cover. Upload and share with your friends on Facebook and Twitter instantly!
THQ Roster Reveal – Who made the cut this year for the "WWE '13" roster? Find out as the roster of Superstars, Divas and Legends are announced LIVE in the ring!
SummerSlam Axxess happens at the Nokia Plaza at LA Live in Los Angeles. It runs from August 18th – 19th. To book tickets, info is posted at WWE.com.