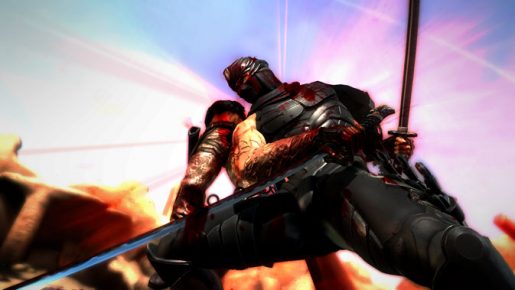 The release of Ninja Gaiden 3 on the PS3 and Xbox 360 received a lot of mixed reactions due to its somewhat new style that didn't appeal much to the fans of the series. Putting the Xbox 360 and PS3 version of Ninja Gaiden 3 to the past, Tecmo wants to give the game another but this time on the Nintendo Wii-U.
Ninja Gaiden 3 Razor's Edge is the enhanced edition of Ninja Gaiden 3 that will feature a lot of new things aside from its unique Wii-U controls. For fans who complained on the lack of ninpo and weapons, they will be pleased to hear that just on the Wii-U version, fans can expect new weapons and more Ninpo types to be available in Ryu's arsenal.
As for the Wii-U controls, players can enjoy a much faster and more fluid action by using the touch screen of the Wii U Game Pad controller to select weapons, execute Ninpos, see in-game information and so much more. Also, another unique feature on the Wii-U version that fans can expect is the character and weapon progression system where they can use the Karma points that they get to upgrade their weapons, ninpos and increase the HP bar of Ryu.
Based on what is revealed so far, Razor's Edge is looking to be the definitive Ninja Gaiden 3 game that fans are waiting for. With more ninpo and weapons types, character progression and unique Wii-U controls, I must say that that should be the title that Tecmo released for the PS3 and Xbox 360.
Fans can expect Ninja Gaiden 3: Razor's Edge to be available this Holiday 2012.