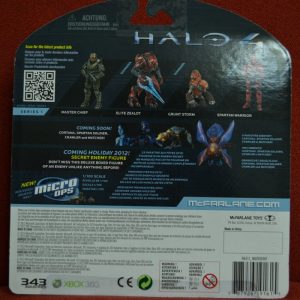 Two new enemies for the much anticipated Halo 4 have been leaked recently via the official Halo 4 toys by McFarlane.
According to the picture above, two new enemies called the Crawler and the Watchers are among the enemies that you should expect to see in Halo 4 this November. Based on the picture, the Crawler appears to be a fast moving creature as its design looks like a hound or something. As for the Watcher, this maybe a flying mech or creature where it shoots lasers through its eye.
We should be able to confirm this information as we head to E3 this June. Expect more information on Halo 4 soon! Stay tuned.