Today Disgaea 3 releases for the Playstation Vita. By combining the original game with new content and all the original DLC, it was a recipe sure to succeed. However, being that it's an older game, NIS was nice enough to add a code that allows you to jump right into the new content. If you would like to jump into the new content, simply follow the instructions below.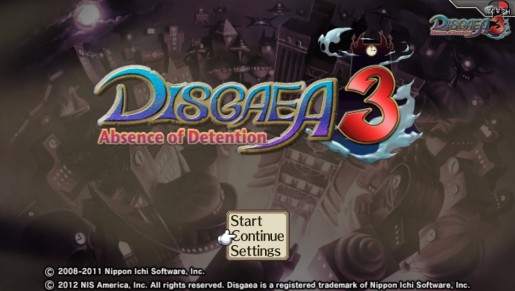 Load up the game and highlight continue. Input Triangle, Square, Circle, Triangle, Square, Circle, X. If you do this right, then you will hear Maos voice. After this start the game normally.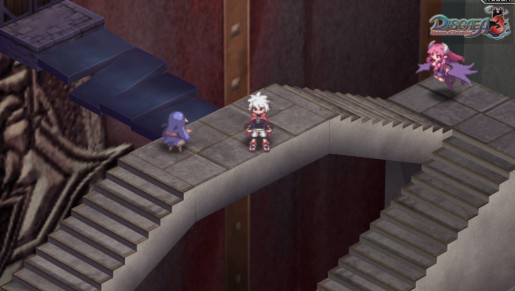 You will start on that blue platform, but you will need to make your way down the stairs.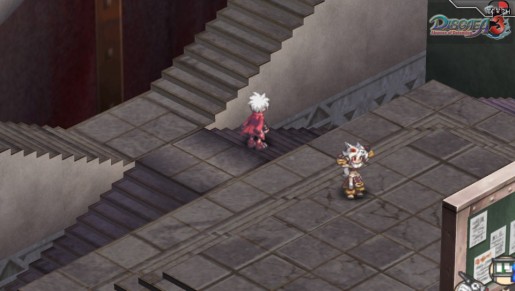 Continue down this path.
At the bottom you will find the "Parallel Worlder" and he will offer you a few missions, but you have to clear the tutorial first. If you havent, then he will give you the message "I am the Parallel Worlder. I can't take you to the Parallel World yet." This is your prompt to go do the tutorial, though it's only three stages. You can make it go faster by going into the settings and skipping attacks. You can also skip dialog by pushing triangle.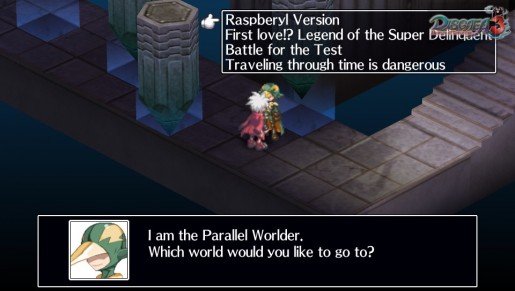 After you complete the tutorial, the Parallel Worlder will give you these options. Simply select the one you're interested in and you will start that path.