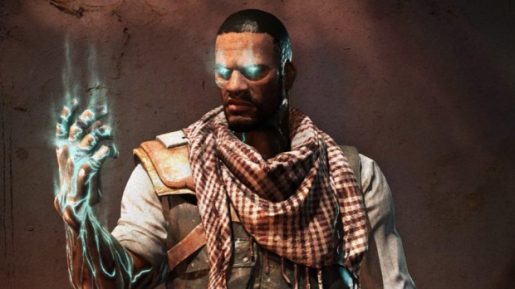 The Entertainment Software Rating Board has released their rating summary for Lightbox Interactive's upcoming shooter Starhawk, citing things such as blood and language as just a few of the reasons for the game's T rating. A T rating is not surprising seeing as the game is a third person shooter/vehicular combat title and Warhawk managed seemed to manage a T rating just fine. Here is the full description the ESRB gave the game:
This is a third-person shooter in which players control Emmet Graves, an outlaw gunslinger caught between warring interplanetary factions. Players use machine guns, shotguns, rocket launchers, and melee weapons to kill human-like enemies and mutant creatures in frenetic combat. During some battle sequences, players use ground or air vehicles to destroy nearby spaceships, resulting in large explosions. Realistic gunfire can be heard throughout, and blood effects (blue or red) occur as enemies are slashed/shot; some attacks are highlighted by slow-motion effects. The words "sh*t," "b*tch," and 'bastard' can be heard in the dialogue.

Online Notice:

Includes online features that may expose players to unrated user-generated content (PlayStation 3)
Starhawk is a Playstation 3 exclusive that claims to be a spiritual successor to 2007's Warhawk, which gathered a large fanbase and is still played today. The title launches on the Playstation 3 on May 8.