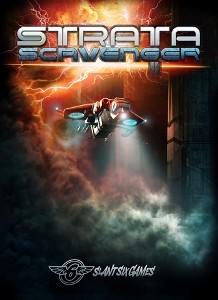 Following the somewhat abysmal reviews for Resident Evil: Operation Raccoon City, Slant Six has already announced their next project.
Strata Scavenger is the next game that Slant Six is currently developing. The game is scheduled for release sometime in 2013 and according to reports, over one million dollars was invested on this new IP.
Those who doesn't know who Slant Six games are, they're the team behind the these titles; SOCOM Confrontation, SOCOM Fireteam Bravo, SOCOM Tactical Strike and the recently released Operation Raccoon City. Since what the team has been working on are third person shooters, we're expecting that Strata Scavanger will be the same.