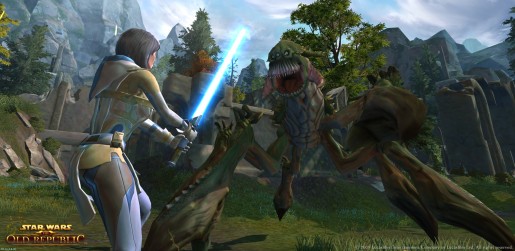 Those who are still on the edge in picking up and actually subscribe to Star Wars: The Old Republic will have a chance to try it out for the whole weekend starting this Thursday.
By going to http://www.swtor.com/weekendpass, you can sign up and get your free pass to play the game from this Thursday through Monday, March 19th at 2:00 AM CDT.
Check out our review of Star Wars: The Old Republic to see what we thought about the game.