In just less than a month, the much awaited PlayStation Vita will finally release. While the Vita indeed has some of the greatest features that anyone can ask for a handheld device, one that stands out is the easy to use UI (User Interface).
For gamers out there who have owned a PlayStation 3 for quite some time, I'm sure that the XMB (Xross Media Bar) has became dull and would enjoy an upgraded version. Well, with the Vita's release right around the corner, buyers will greatly enjoy the new UI. The new features such as the Live Area, make's it so the user can stay connected to the application's latest content while connected via Wi-Fi.
If there's one thing that I love about the PlayStation Vita, that would be the UI for its trophies. The nicely designed UI for the Vita makes checking them out so easier and what makes it even better is that it doesn't take that long to sync the trophies. Just like on the PlayStation 3, the trophies earned on the PlayStation Vita will be stored in its internal memory.
So how does the Trophy UI looks on the Vita?
TROPHY LIVE AREA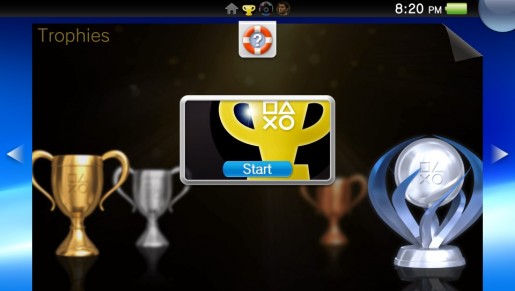 VITA GAMES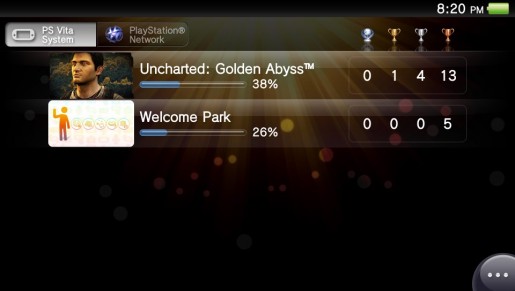 LIST OF TROPHIES FOR A CERTAIN GAME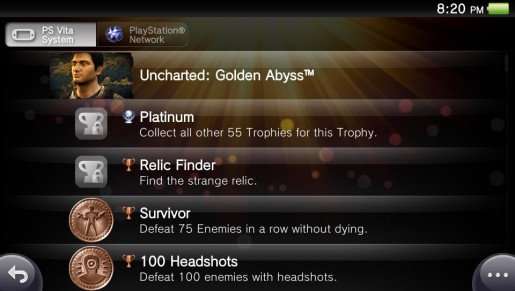 TROPHY SUMMARY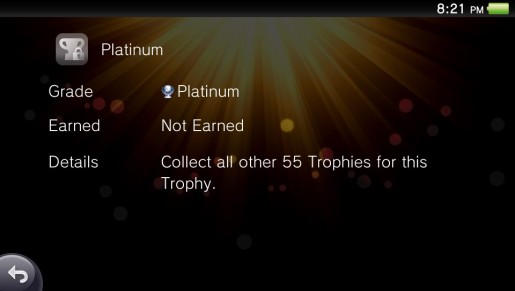 PlayStation Vita's Trophy UI is Better than the PS3

,