Usually when people say a game is easy to platinum, there is some sort of catch. For Oddworld: Stranger's Wrath that catch is several misable torphies. Just about every side task has to be done at a certain point or you must replay the game till that point. This guide will show you how to get every trophy and a good idea of when they occur too.
Bronze
Bag Blisters Booty
Bounty Blisters Booty.
This is the first boss and comes already captured.
Starting the Journey
Complete the tutorial.
Complete the tutorial. This appears after you bounty Blisters.
Wash my hands of this mess
Bounty Filthy Hands Floyd.
This is the easiest legitimate boss fight and requires only minimal effort. Simply charge Zappflies, then hit him with it. Repeat till he can be captured.
Clean the Water
Bounty Looten Duke.
From this point forward most bosses will require some skill on a higher difficulty. To capture Looten Duke alive you must hit him with a thudslug, then a charged zappfly. For an easy win just fire a thudslug at him to push him into a fan.
Spanky that booty
Bounty Boilz Booty.
After talking to Doc some bandits will attack the town. This can be a hard fight because of all the enemies with the boss. I suggest clearing as many as possible, but it comes down to where the boss is. If you're able to fight the boss directly use the thudslug/charged zappfly combo. To kill him use boombats.
Dumb it down
Rescue Eugene Ius.
There is no boss, but there is a LOT more minions. There is no easy way to do this beyond killing most enemies. If you're looking for a more peaceful method, keep an eye out for ammo. There is several nonlethal ammo reserves here.
Don't be talkin 'bout ma mama
Bounty Jo' Mamama.
This boss is more of a "QTE" than a fight. Your main goal is to reach the lift and make it across to her. To accomplish this you must take out enough enemies to get then and then you MUST kill the two next to her. After this is completed, shoot the power generator. This will cause Jo' to reactivate it, but you want to shoot her with Fuzzles. Doing this will prevent her from stopping you and allow for safe passage. Once over there shoot her with a boombat/charged zappfly combo. This will capture her in no time. In fact I believe the boombat alone worked for me.
Go Organic
Bounty Meagly McGraw.
This trophy is mislabeled and the fight is really against Meagly McGraw. This shouldn't be accomplished if you haven't killed Beeks yet, but if you have get ready for a hard fight. This little guy has two forms and capturing him alive is extremely difficult. His first form can be dispatched by stingbee's, but his second form requires a nearly perfect Charged Zappfly/Thudslug combo.
Note: On my 20,000 moolah run I killed him and still hit 20,000. If you're having issues I strongly suggest just killing him.
Junkyard Challenge
Bounty Packrat Polooka.
This is a surprisingly simple, but easy to fail fight. To damage him you have to disable his shield by deactivating the four posts. Hide behind a fence, then attack the points when it's safe. Once you're down to the last one save. Next swap to have boombats and remove his shield, follow by hitting him with a boombat. Continue this till he's off the stage. This will prompt you to use the thudslug/charged zappfly combo.
Mine your business!
Bounty X'plosives McGee.
Before attacking him, make sure to dispatch all his minions. As you push his cart down, more will appear to try and kill you. Once he's on the floor you can try the standard combo or fire stingbees at him. He is among the hardest to bounty, so killing him might be your only choice.
Note: On my 20,000 moolah run I killed him and still hit 20,000. If you're having issues I strongly suggest just killing him.
The Sleg Avenger!
Bounty Lefty Lugnutz.
This can be a challenging fight, but that's completely up to you. Your goal is to kill the snipers, plus damage him so the next wave appears. Usually you can hide in a corner avoiding all damage. Once it's down to him try to keep him in a fixed spot and use the standard thudslug/charged thunderfly combo. This will work if you can stay alive.
You scratch my back
Bounty Blboze Freely.
This is a simple fight, but extremely difficult to capture alive. You must thudslug/charged zappfly him on the platforms and make it to the next one. During this time you also need to keep decent damage on him or it won't work. It takes roughly 6 in a row to capture him on hard and is definitely not worth the effort. To kill him simply shoot his back with Stingbees.
Note: On my 20,000 moolah run I killed him and still hit 20,000. If you're having issues I strongly suggest just killing him.
Too Much Fuzzle Pie
Bounty Fatty McBoomBoom.
This is the last bounty job and among the most annoying. I strongly suggest capturing all his minions before even attacking him. The usual thudslug/charged zappfly combo will work, but it opens you up to a lot of damage. It might be wise to kill him with stingbees, but that's up to you.
Keep in mind that he is basically your last chance for moola, so if you need 20,000 hes the end. This fight also marks the last chance to go to the black market. After this fight you're prompted to go to Doc's, which is a place you can't return from.
Note: On my 20,000 moolah run I killed him and still hit 20,000. If you're having issues I strongly suggest just killing him.
You know too much
Take out D. Castle Raider.
This fight is extremely difficult and boils down to what works for you. Watch your life, while playing it smart is about all the advice I can give you.
Giving a Leg Up
Get to Last Legs.
Story related can't be missed.
Dam Sekto!
Enter the Lower Dam
Story related can't be missed.
Remember that there is a trophy for entering via the secret entrance.
Elevate yourself
Take out a Glakligi.
This thing is a bitch to kill, but just unload lethal ammo into it. Ideally it will die before you take too much damage.
Regain that spring in your step
Reach the Upper Dam.
Story related can't be missed.
Dirty Water
Find the hidden entrance into the Wolvark Barracks.
Shortly into the second half of the game, you will encounter a new enemy. They're lizard like people in uniforms. These are known as a "Wolvark" and your signal to look for the entrance. Once you clear out the first section you will lower a bridge, but if you look to the top left you will see a button. Head there and push the button. This will open the drain, which is the secret entrance.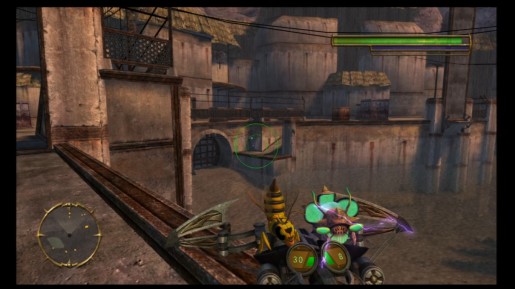 Too Big for your Bridges
Leap the broken bridge!
On your way to the first boss you will find a broken bridge. Simply jump this till the trophy pops.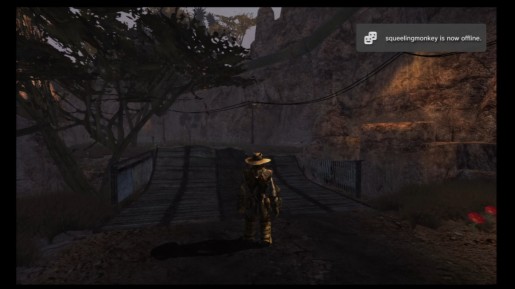 Go with the Flo…
Find a hidden bottle of medicine.
During the Wolvark Barracks mission you will find two guys on the toilet. These guys will be talking rather loudly, so it's very hard to miss. A little before this point is a huge stack of metal boxes. Jump up there into the vent and push square on the purple stuff at the end. There will be a little bit of dialog followed by the trophy.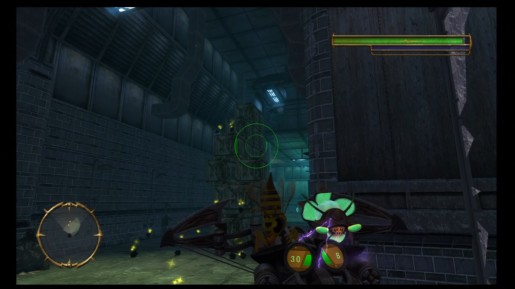 Slakker Clakker
Finish the game on Easy.
See "Sekto Sucide"
Farmer Harmer
Kill Farmer Beeks
This is a weird trophy. On your way to buzzarton you will see Beeks farm. If you didn't see it then clearly you're blind…  Anyways in the very back there is a guy in green overalls. This is Farmer Beeks. Push him forward till hes under the press to the right. Activate it for the trophy.
Where to find Beeks: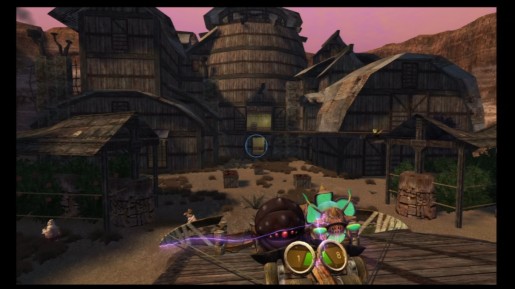 Beeks Himself: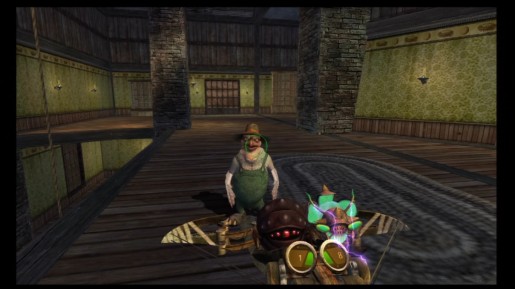 Silver
Now there's two?
Take out Sekto's personal bodyguards.
This fight is based highly off luck and fighting them one at a time. The only real advice I can give you is to spam stingbees. Shooting bees seems to prevent them from attacking you.
Hidden What?!
Find the Black Market.
After you capture McGee, you should hear someone talking about the black market. Roughly two houses from the Bounty office you should see a woman standing there. Talk to her and she will give you the password. Climb up the rope directly across the street to find the black market.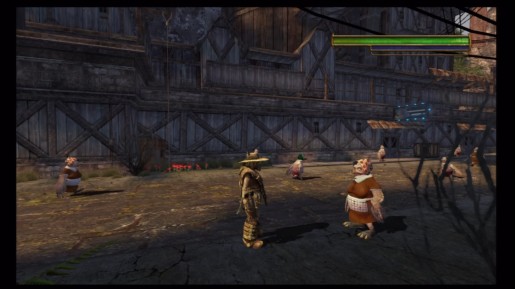 Grubb Idol
Find the hidden Grubb idol.
After Eugene Ius is rescued, you will be in a small town. Along the way you should hear people talking about the idol. Around this point there should be an oddly boarded up window. The idol is behind the boards.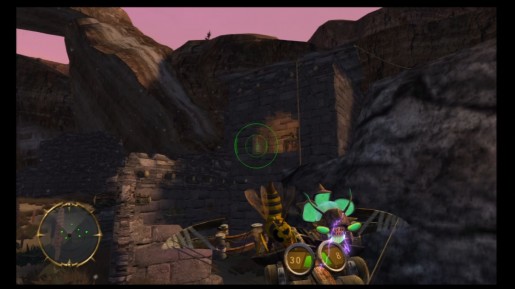 Back in the Village
Defeat the Wolvark attackers in the Native Village.
This is actually story related and thus can't be missed.
Get 'em
Bounty 250 Outlaws.
See "Get 'em gooooooood!"
Crystal Mess
Collect 25 orange crystals.
Despite the amount, there is only two places to find them. They're both very close to each other in the mongo river area. They can both be obtained during the slag hunting part or later. Please note that many claim this trophy glitches if you grab the crystals too fast.
Location 1:
Near the start you will see a waterfall. On the island I'm looking at is the mine.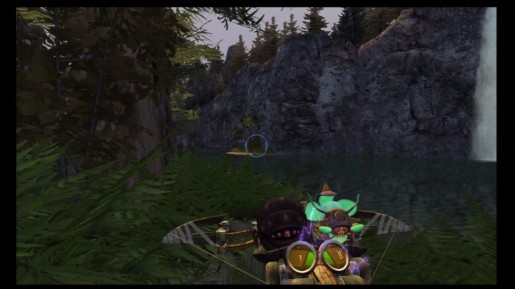 Location 2:
Slightly up the road you will find it exactly where I'm looking at. Be warned that it is very well hidden.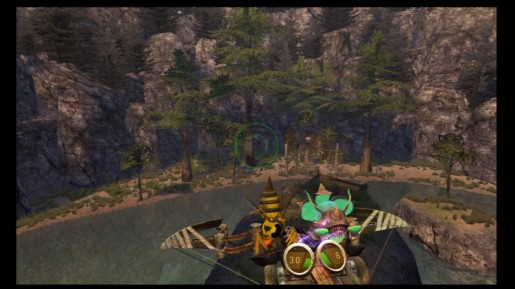 Finders, Flichers
Collect 40 Moolah chests.
There are easily more than 40, but not a lot more. I found 40 extremely doable if you look around, though I also made a list of their general locations.
In the water tower behind  Lootin Duke.
On the way to buzzarton, they're located behind a hidden wall on the houses. Both houses have chests.
In a small house after getting the skunks during the Eugen Ius mission
During the Jo' Mamama mission you will have to fight some dogs. When you get up top and to the other side where they ambush you, there will be a chest down a pipe a floor below.
Under the ship during Jo' Mamama mission.
During the Packrat mission you will have to lower a bridge. Below that are two distinct paths. Both of these paths will lead to treasure.
On your way through the mongo jungle, you will see a metal bridge in the water. On top of this bridge holds a few chests.
After defeating X'plosives McGee, you will jump down a hole. In this room there are a few chests.
In the mongo fields I found some on a ledge (trophy/#40) and to the right I found some on an island behind the bridge, plus on some rocks a little further ahead. There is also one in the structures to the left of the skylift.
There is one in the shed on your way to Fatty McBoomBoom. There is also a weird rope that isn't misable which leads to a few. Finally there are two right after the boss fight.
Stranger Danger
Finish the game on Normal.
See "Sekto Sucide"
Gold
Smack down Sekto!
Defeat Sekto.
This is an extremely easy fight. Simply hide behind the rocks that fall and shoot his generators. There should be plenty of ammo from the fight before.
Get 'em gooooooood
Bounty 250 Outlaws alive.
I believe this has to be completed prior to Fatty, but that shouldn't be an issue. Simply capture as many outlaws as possible and this should appear around Elboze Freely.
Mo Moolah
Have 20,000 Moolah when you take the barge to Doc's Mongo Retreat.
Okay this trophy is difficult and confusing at the same time. You get the option when all the bounties are complete. If you do this in order that would be Fatty. The difficulty comes from the fact that you can only get around 24,000 cash total. Most people suggest doing an easy run, which is so much easier that you can use normal zappflies to capture every boss. However this might not be worth the effort or you might want a challenge. If you want the challenge I have included the methods I used on every boss under their respective trophy. To make things even easier I have included a breakdown of everything I got and when to give you an idea.
My 20,000 run
Obtained every treasure listed in this guide. See "Finders, Flichers"
Obtained every orange crystal. See "Crystal Mess"
Obtained the hidden idol. See "Grubb Idol"
Broke every box I passed.
Picked up many bags of crystals.
Stole Beeks "hidden" cash. If you can't find it take the rope to the top and break the locked box.
Captured 250 Outlaws during the Mcgee bounty.
Captured 250 Outlaws alive during the Freely bounty.
Captured every boss alive, but the following.

Meagly McGraw
X'plosives McGree
Elboze Freely
Fatty McBoomBoom
Total: 20,657
If you're really worried about cash keep an eye out for the thudslug quick loader. It costs 200, but capturing any of the bosses listed above will offset that cost. Additionally hitting town's people will give you a few bucks.
Free the Meat
Destroy the 10 hidden barrels.
I believe this trophy is mislabeled, but there is a lot of uncertainty. All I can say is that you will get the trophy if you find them all, but you might get it earlier too. I got mine right after I found the 8th which I had before. Since none of the other trophies are for finding everything I believe it's only 8. Either or here's a guide to all 10.
#1
In the first town by the exit to Buzzarton.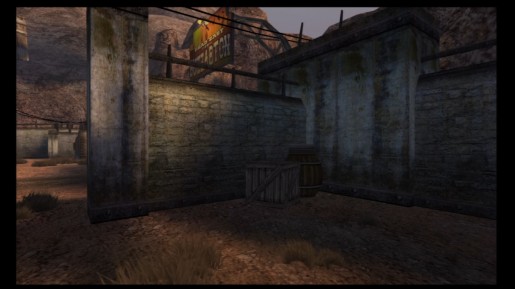 #2
Behind the crane during the Flithy Hands Floyd bounty.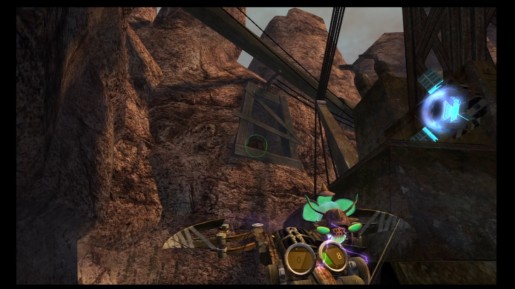 #3
Take the ramp behind the general store in Buzzarton.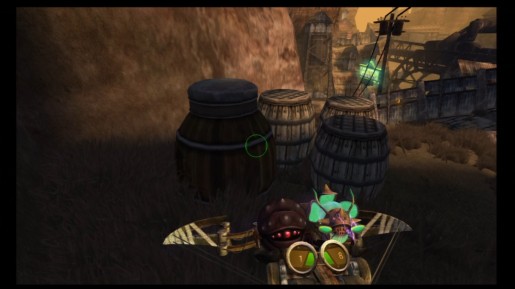 #4
After the first sniper area in the Junkyard (Packrat Bounty).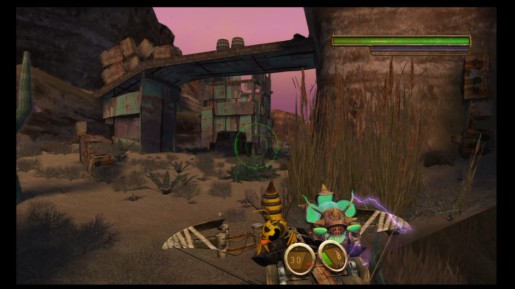 #5
By the elevator in New Yolk City it will be on top of some boxes. DO NOT BREAK THE BOXES or you won't be able to get up there. You might be able to shoot it, but that's a risk you shouldn't take.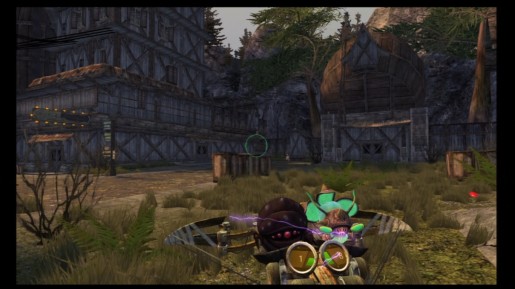 #6
When exiting the sky cart to Fatty McBoomBoom, it will be on a ledge you can only see by climbing on some boxes.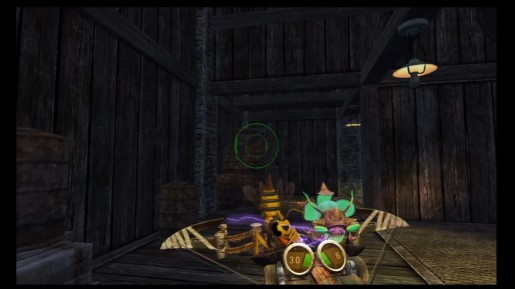 #7
Inside of Wolvark Barracks after the two guys on the toilet you will see it behind some metal boxes.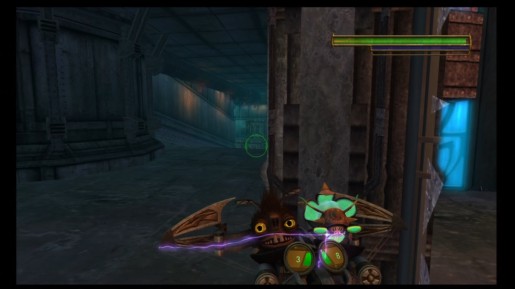 #8
Shortly after #7 in a room with a long rope in the middle. It is where the rope leads.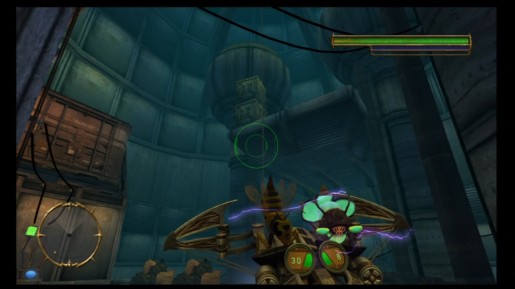 #9
Inside Sekto Springs right after the dock behind the wall. I suggest you get it before opening the door.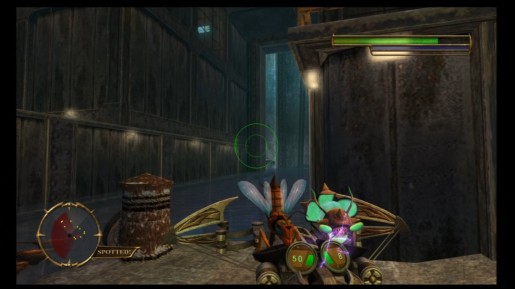 #10
During the timed mission right before the sniper spot. This is extremely annoying to get, but it's worth it if you found them all.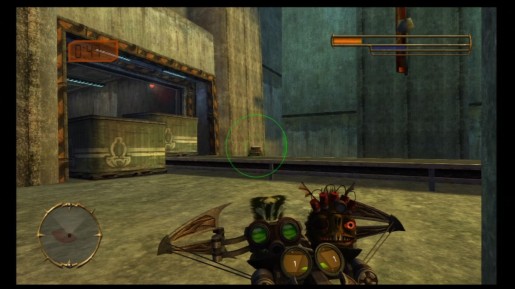 Sekto Suicide
Finish the game on Hard.
Generally speaking every boss tip is under their bounty and the rest is about playing smart. Capturing people will give you some stamina which allow you to heal more. Beyond this just play smart and collect ammo whenever possible.
Platinum
Shiny Moolah
Get all other Trophies.
Follow all of the tasks listed here and enjoy.