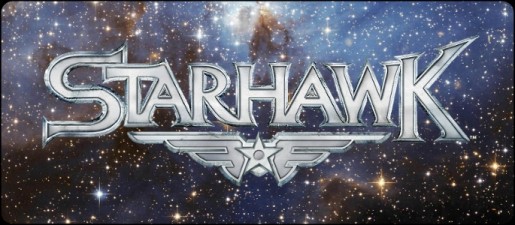 Just about every game has some group of people that loved it. A while back a few fell in love with Warhark, but most overlooked it. Surprisingly just enough liked it to get a sequel (spiritual successor) named Starhawk. With the beta currently running, many just have to know is this game is a must buy or avoid. So without further ado let's talk about the beta.
Please Note: This is based off a beta version of the game and a finite number of gamers. Anything said here could be rendered wrong based off a single update.
Upon booting up the game you see a rather interesting push start screen. This shows a main tossing around a jewel like stone in front of a small area. After pushing start he will pull out something of a tablet which brings us to the title screen. There are a number of options, but most are shaded out.  There are some things to take note of. Apparently the game will have a customization system, campaign, some sort of skill system and finally an item referred to as "MP Homeworld".
Starting a game will ask you which gametype you wish to play. Only CTF is playable currently, but it also shows Team Deathmatch/Deathmatch and finally popular mode Zones (ZNS). You can also elect to create your own game, but the options are all standard for the genera.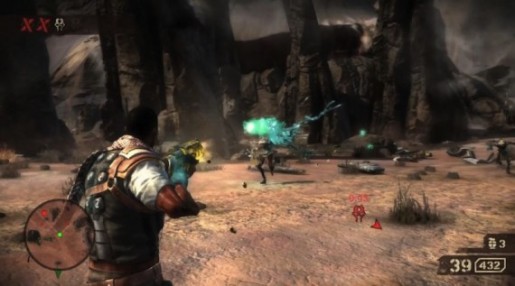 Gameplay it's self is quite solid for a beta. Most of the controls are standard with some minor changes like R2 is run. The levels are also littered with special weapons you can pick up and use. This is currently the big highlight as you can hold 8 weapons at once. This is also a double edge sword because if you die they all drop. This will allow your killer to use your collection against you.
With some good ideas come some bad ones. Capture the Flag usually requires high amounts of team work, but build and battle isn't quite there. The system itself is quite fun. Basically the team pulls resources to build a fort to protect the flag or whatever. The issue is that many teams will spend a large amount of the match making the flag untouchable. Also this prevents one person from playing as the whole team, though there is an option to fly with the flag. This would make the overall process a lot easier, plus more fun.
The two current maps are quite different from one another. The first one known simply as "Space", is a multiple tiered level with many paths to go. The other one is Acid Sea which has many pathways to the bases. Both levels are small in size, but due to current protection many feel lifeless. This is definitely something undesired, but it will naturally vary off who you fight.
There is definitely something fun about this game. Even with all the fortification, a full 32 item versus player assault can just get crazy. Ideally they will balance or speed the building process up, but other than that it's a pretty interesting game.
Starhawk Beta Hands-On Impression

,