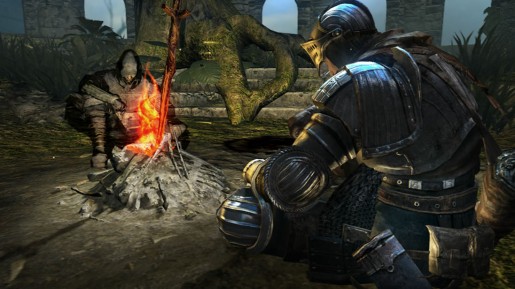 Since the release of Dark Souls, a lot of you don't know what Humanity and Kindles actually do in the game.
The very moment you touch the bonfire, the word Kindle is right there but the game fails to explain what exactly it is – and this holds true for the Humanity as well. To understand more about the game, we'll explain what the two words mean and how it relates and depends on one another.
Humanity
In Demon's Souls, when you die in the game, you turn into a Phantom and the only time you get your body back is when you use a certain item. The differences between being alive and phantom in Demon's Souls is that your stats are cut slightly. When it comes to Dark Souls, it's kind of similar in a way.
You start as an Undead, also known as Hollow, in Dark Souls. After killing a semi-boss and big bosses, you will be given a Humanity Point. To turn into a human form again, all you have to do is go visit a Bonfire and click Reverse Hollow. Every time you turn into human, you'll be using one humanity point.
Now that you're no longer a Hollow, one of the benefits for being Human is that your item discovery will gradually increase, allowing every enemies to drop their rare items. This is very important for those trophy hunters wishing to collect all Rare Weapons. The majority of the rare weapons in the game will come from enemies you defeated and depending if you're Human.
Kindle
To increase the amount of Estus Flask, you must use Kindle in the Bonfire. However, before you can Kindle and increase the capacity of the Flask for yourself, you must use a Humanity Point.
Dark Souls: Humanity and Kindle Explained

,