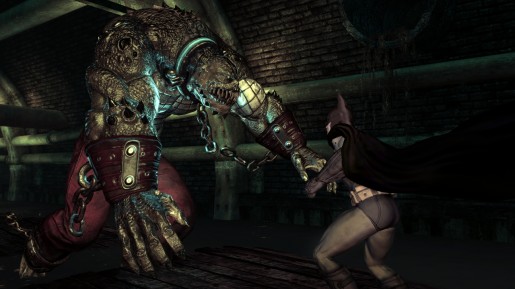 Along with the famous characters in the Batman universe that you get to meet in Arkham City, there are more characters hiding in the streets of Arkham but then, they only contribute a small role in the game.
Aside from Jack Ryder that you will get to meet in the beginning of the game, there are six more waiting to be discovered
Below are the list of special characters that you will get to meet in the game. Some of them will give you a short mission.
SPECIAL CHARACTERS
Jack Ryder
After the first time you meet Jack Ryder in the prison, you'll have a chance to meet him again.
1. Go to the streets directly north of the Ace Chemical building.
2. Travel west through the streets and you will see a bunch of thugs.
3. Take the thugs who are beating up a helpless person.
4. It seems that helpless is Jack Ryder!
5. Complete the side mission, "Shot in the Dark" (Deadshot!)
6. Talk to Ryder in the Mad Hatter alley.
Calendar Man
If you want to get 100% completion and get the Storyteller Achievement, you'll have to meet Calendar Man. He's located in the basement of the courthouse.
Killer Croc
Aside from meeting Killer Troc in Arkham Asylum, he'll have a cameo appearance in Arkham City.
1. To meet Croc, enter the Subway Maintenance Access area via the Industrial District. This can be done at the later part of the game.
2. Walk to the northern side of the sewers
3. Throw a Remote Batarang through a damaged gate and hit a button on the other side.
4. Killer Croc will emerge
Ian Ball
1. As soon as you finish the courthouse mission with Two Face, walk to the political prisoners on the west side of the building.
2. Talk to the prisoners hiding near the fire barrel.
GCPD Political Prisoner
1. Following your mission on the Steel Mill for the first time, travel to the GCPD building
2. Take out all the armed thugs in the area.
3. Get on the roof to the west of the GCPD building and meet him.
Ernest Ray & Dave Higgins
1. Find the political prisoner camp in Arkham City.
2. Look for the two prisoners near the courthouse.
3. Talk to the Prisoners hiding in the Alley.