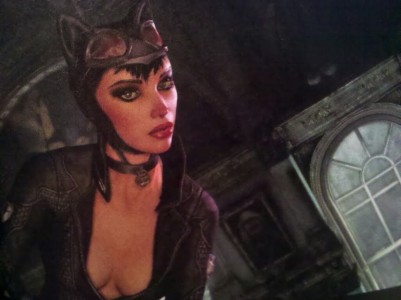 Now that Batman: Arkham City is now available, you must've downloaded the Catwoman DLC that are included in your sealed game.
In that Catwoman DLC, there's an extra six achievements that you can get by meeting certain objectives.
Below is the full list of achievements or trophies that you can obtain via the Catwoman DLC. If you end up buying a used Arkham City, you can purchase the DLC on the Marketplace.
Arkham City Sirens (25)
Drop in on an old friend
Campaign Kitty (25)
Campaign Kitty (25)
Family Jewels (40)
Retrieve your stolen goods
Feline Revenge (25)
Obtain all 72 medals on the original Arkham City ranked maps (as Catwoman
Pick Pocket (25)
Steal the score of a lifetime.
Sphinx' Riddle (10)
Complete all 40 of the Catwoman Riddler grid items