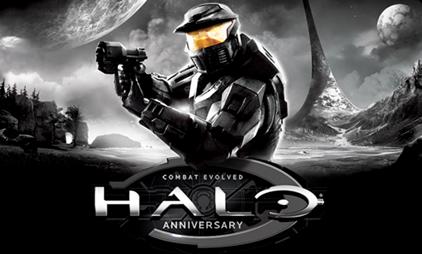 Halo Anniversary, a remake of the first Halo: Combat Evolved announced at this years E3, is going to have Kinect functionality. While not a huge announcement by itself, alongside the announcements that it will be in 3D and the fact that Halo 4 is being made, interest was piqued when it was stated that it would not be gimmicky movement controls to be utilized through the Kinect, but rather speech controls.
While instantly conjuring the image of running through a futuristic war-torn battlefield, shouting to your teammates to grab the Covenants' flank, so far the only actual command that we know for certain will be used is the ability to change between graphic modes "Classic" and "Remastered" at will.
Frank O'Connor also stated that there will be more advanced ways to interact with the game, even going so far as to say it could affect the story. He then went on to say that "It's not something that radically changes the gameplay; it's just another additive bonus on top of the other stuff we've added." So fans shouldn't feel that they need to run out and purchase a Kinect to enjoy the anniversary celebration.
Talk To Halo Anniversary, It Listens

,