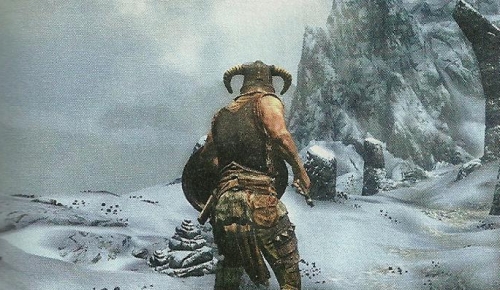 Todd Howard of Bethesda released today a twenty minute video footage of Skyrim. The following video was shown behind closed doors at E3, PAX, and Quake Con this year.
According to Bethesda, the following footage above was captured on a Xbox 360 build. Watching through the twenty minute video will take players into the beautiful world of Skyrim. More of your questions about Skyrim will pretty much covered by simply watching it.
Here are the three part videos of Skyrim's twenty minute demo.
Skyrim's 20 Minutes Demo Footage

,