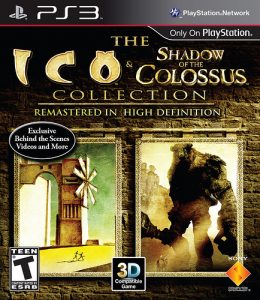 When Team Ico first released Ico back in 2001, not many thought it would become as popular as it has today. Ico was popular enough that Team Ico decided to follow this up with Shadow of the Colossus in 2005. Although it was not a sequel to Ico, it shared the same sort of unique gameplay and level design that it too become a cult hit. Before Team Ico releases The Last Guardian on the PS3, we now have those two iconic games re-released in glorious HD for the very first time.
If I already own these games on the PS2, is it worth me buying the HD collection? Are these games going to appeal to a gamer like me? Answers to these questions and more as we take a look at the HOTs and NOTs of Ico & Shadow of the Colossus HD Collection review.
HOT
Unique Gameplay
If you haven't played either Ico and/or Shadow of the Colossus before, you are in for a great treat. Both games are unlike any other game you have ever encountered before. With multiple FPS games released each year, it's quite a blessing to see that unique game design can come out of the industry from time-to-time. Critics praised the game design of both games when they were released back on the PS2 and I applaud the fact no other game has mimicked the gameplay of either game ever since.
When it comes to Ico, you assume the role of a young boy with horns (named Ico) who is captured and imprisoned in a castle. He sees a mysterious young girl and decides to break her out too. From there, you will have to find out how to get out of the castle while trying to protect the girl at all costs.
Shadow of the Colossus is even more unique. There aren't a plethora of bad guys that you have to fight in each level as the only enemies you have to face will be 16 large bosses. The purpose to fight the 16 Colossi is to revive your girlfriend. If you've seen the size of each Colossi, you will come to think why the main protagonist will go through all that trouble…Nevertheless, the narrative is unique and simple enough for anyone to follow.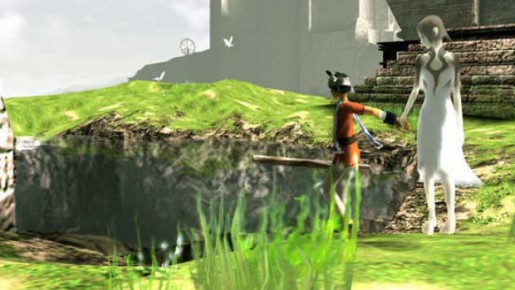 Graphics
Visually, both of the games were great back in the days of the PS2 era. Thanks to the power that the PS3 possesses, the way Team Ico has unscaled the graphics to the HD format is simply breathtaking. The character models and surrounding environments all look smoother than they have ever been before. Not only this but the slightly faded look both games had on the PS2 are no longer present. This is quite simply the cleanest and brightest versions of the games you will ever see.
In terms of Ico, the environments shine better than that of the character models. The in-game cinematic introduction mixed with the iconic music will make fans of the original game very happy. As for Shadow of the Colossus, the 116 Colossi you will encounter have never looked any better. Most of them have fur on them and each strand of hair really stands out on the PS3.
Stereoscopic 3D
As impressive as the visuals are in 2D, both games really pop out when viewed in 3D. Although the images are dimmer in 3D (due to the 3D glasses), objects in the background truly stand out more. The Colossi in Shadow of the Colossus are the true stars of the show when playing the game in 3D. One of them had a huge sword and hurled it across the front of the screen. The way it jumped out in front the of screen nearly made me duck for cover.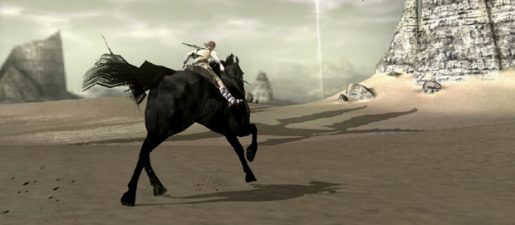 NOT
Slow-Paced
As innovative as the gameplay is on both Ico and Shadow of the Colossus, The game might not appeal to every gamer's taste. Unlike in a FPS game where exhilarating action is waiting for you at every corner, both titles are slow-paced with puzzles and exploration are the main ingredients of gameplay. In Ico, there are many scenarios and puzzles you will have to solve as the young girl you are trying to rescue is not physically fit to jump or climb on certain objects. This is where you will have to take several minutes trying to figure out what to do next. It's not really a flaw in the game's design, it's just that I don't feel this type of pace would appeal to some gamers.
Likewise, the only baddies on offer in Shadow of the Colossus are the Colossi themselves. There aren't any tinier bad guys for you to face while you're trying to find a Colossus. Not only that but it can take several minutes just to take down one of them. One of the earlier Colossus I faced took me a good 35 minutes to defeat…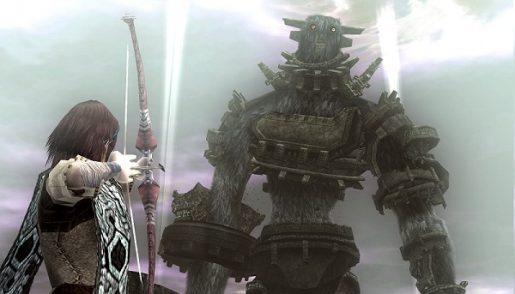 No Replayabilty
If you've played both Ico and Shadow of the Colossus on the PS2, there may not be much of an incentive to purchase and play these games again. Once you know what you are doing, the game gets too easy and there's no real reason for you to play the games again unless you want to collect all the trophies that are on offer. However, if you're a huge fan of both games and want to experience them in HD (and in 3D), then it won't be a bad idea. If not, then these no need to get them again as these versions don't offer any new gameplay modes.
Verdict
Ico & Shadow of the Colossus HD Collection is without a doubt a great package. You get two high quality games rendered in HD and in 3D all for the price of one game. Not only that, but both games offer unorthodox game design that is unlike the majority of games that are available right now. If you've played the game before, there really isn't much incentive to play them again. If you haven't played them yet, now is the time to do so as you're missing out on two games that prove unique game design can come a long way.
[Editor's Note: Ico & Shadow of the Colossus HD Collection was played on a PlayStation 3 hardware. The game was provided to us by the publisher for review purposes.]
ICO & Shadow Of The Colossus HD Collection Review

,