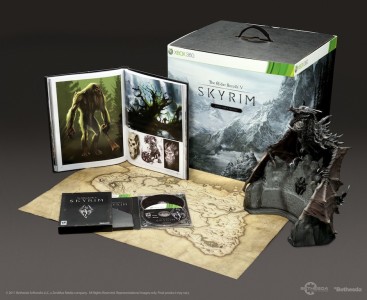 Take a peek on what contents will be included in the upcoming Collector's Edition of Elder SCrolls V: Skyrim.
For those who are wondering what the artbook will look like, fans can see its first two pages on the picture that they released along with all of the contents in the final CE product. According to Bethesda, the artbook of Skyrim has 200+ pages! Now that's a lot…
Skyrim is scheduled for release this November 11, 2011 on the Xbox 360, PlayStation 3 and PC.
Another Look At Skyrim Collector's Edition

,