The biggest problem of the PlayStation Portable was piracy. One of the ways that the hackers are able to mod and install custom firmware on the handheld was due to the external battery pack that it came with. With Sony's next generation PSP coming early next year, the battery on it will no longer be removable and it will be similar to the battery equipped on the PSP Go.
According to Sony, the battery that will come with the PlayStation Vita will be embedded into the system. This means that taking out the battery will be hard and the only way to take it out by yourself is if you want to void the warranty. The said battery is supposed to be equipped with the rear touch pad and messing around with it might brick the handheld.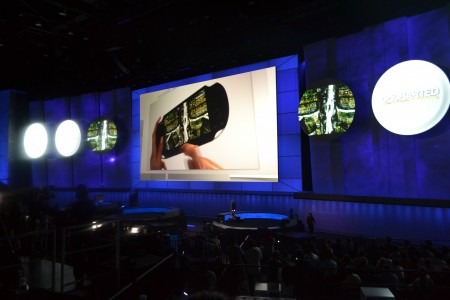 The piracy on the PSP is rampant where players decided to simply download the games instead of buying them. When the PSP Go was released, the handheld became unhackable. No Pandora Battery, a battery that puts the PSP into service mode and allows the player to install unauthorized firmware, is compatible on the PSP Go up until now.
The unfortunate piracy that happened with the PSP should be a lesson enough for Sony to increase its security on the PlayStation Vita. Since the company decided to ditch the external battery support, will that lessen the possibility of the PS Vita to not get hacked? Only time will tell!
E3 2011: PlayStation Vita Has No External Battery, Less Chances of Being Hacked?

,