It can be difficult to implement DLC correctly. Putting it at the end excludes people who didn't finish, but want to try it, where as implementing it on the side makes it feel like its own thing or takes away from the effort put into the base game. While every game handles it differently, NieR: Automata is no different. With several challenges, cosmetic items and more, 3C3C1D119440927 is interesting, but is it worth the money?
3C3C1D119440927 adds a lot of new content, but the biggest are the coliseums. After you progress far enough to get the message and travel to one of the locations, you'll find a hidden underground arena to test your skill. Every coliseum has a number of challenges with different rules. The biggest is removing your ability to use items, forcing players to change their build or play better.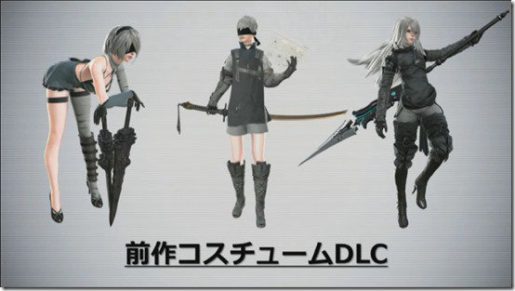 Once you're in the arena, you'll face waves of enemies at a set level. The level increases as you progress in rank, so don't expect to finish every task until you're level 99 and even then it's still difficult. As for the challenges themselves, they vary. The first couple of tasks are defeating a couple waves of low tier enemies and maybe a more powerful boss tier enemy. As you progress there will be more bosses, more powerful enemies and eventually hit a point where you can be one shot without the right gear.
The real highlight are the rewards. Beating these challenges will give you items like hair dye, masks, consumables that lower your level and three new costumes. Beating Yosuke Matsuda gives you bullets that look like the him and Kenichi Sato, along with masks that bear their likeness and more. You can also find Emil style bullets, along with other neat extras and farm for useful items. There is also a special cutscene and other things to discover.
Verdict
3C3C1D119440927 might not be the most exciting DLC, but it's certainly amusing. With silly weapons, classic costumes, at least one random fight and plenty of challenges, it's a DLC fans are sure to get their moneys worth out of. Combine this with challenges for people of any skill level and there is something for everyone.
[Editor's Note: Nier: Automata 3C3C1D119440927 DLC was reviewed on PS4 platform. The game was provided to us by the publisher for review purposes.]
NieR: Automata 3C3C1D119440927 DLC Review

,