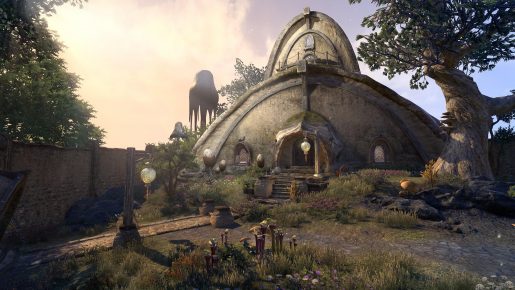 There is a lot of excitement for The Elder Scrolls Online's first major expansion, Morrowind. Not only does the expansion take players to a setting beloved by many, but it introduces a number of exciting additions to the online game. With it's release about a month away, Zenimax detailed the upcoming early access for PC players.
Those who purchase either the digital upgrade or digital collector's edition upgrade version of The Elder Scrolls Online: Morrowind will have the option to begin their journey on May 22, by filling out this form. Those who opt for early access will retain all progression when the expansion officially launches in June.
Two new houses will also be added, with one being in the "bug house" style and the other resembling a luxurious country lodge.