Akiba's Street might not have been an amazing game, but it was sure memorable. Quirky combat system, amusing story and other things made it a unique experience. In the case of Akiba's Beat, things are more grounded, with the hopes of making a more traditional game, with a story you have to experience. Between powerful delusions, a lengthy story, plenty of side quests and secrets galore, is Akiba's Beat a welcome addition to the Akiba family or were they better off continuing with Street?
In a lot of ways Akiba's Beat is similar to Danganronpa. Both are mostly story, broken up into a gameplay and exploration segment. The journey begins with a brief introduction to Asahi Tachibana, a man who takes pride in being not in education, employment or training or NEET for short. This introduction can be insufferable, as it's hard to care about someone who has no aspirations for the future. That is, until he meets Saki and is introduced to the world of delusions and the never ending day.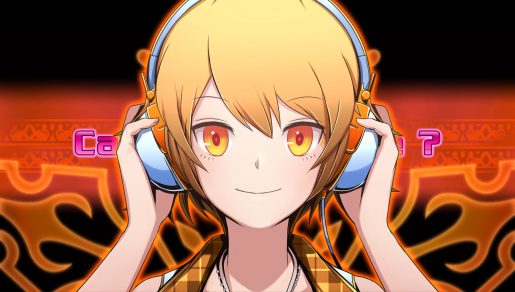 From this humble beginning unfolds a story about living in reality, recognizing that things are not always as they seem and earning the things you long for. As nice as the message is, the story could have better pacing and far less padding.
Almost every segment is three to five events too long, with it taking far too long to set up the overarching story. By the time things get interesting, you're about 7 hours in and that doesn't include the time to do side stories.
Speaking of side stories, every main and most of the supporting characters get a couple of adventures. These are designed to give you insight into the characters, like one of Riyu Momose's is about getting a ticket to see an idol group for research. Some of these can be fun, but most of them just force you to run around Akiba watching cutscenes.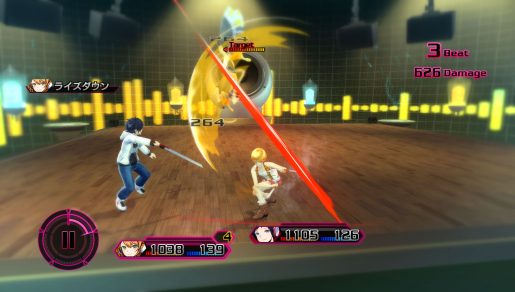 As you progress, gameplay becomes more common. This would be great, if the gameplay was fun. Akiba's Beat plays like a cross between action RPG and turn based RPG. Every character has a different play style and weapon. These include close and long range, melee and magic, fast and slow and you get the point. You can move back and forth or freely if you hold down a button and attack/use magic with another, though you can only do so many attacks so quickly.
The issue with the combat system is that the turn based element is needless and the whole system is quite straightforward. Even bosses are just a series of trading blows until one of you die. Not to mention, one of Riyu's skills combined with a certain piece of equipment and a specific card is powerful enough to trivialize every non-boss enemy encounter.
Beyond a simple system, Akiba's Beat does a poor job of masking the padding, resulting in a very monotonous adventure. For instance, there are something like seven basic enemies that appear throughout the game, that have different palettes, worlds have a universal design with different layouts and many are filled with elements that are intentionally tedious. The worst offenders are the quests and might club.
Quests start by being fairly basic tasks. Kill a couple of this or a few of those and return. The problem is, every location has a quest line that requires you to finish one at a time. So killing five owls in the electronics delusionscape will result in you having to kill three dragons there, followed by 10 lizards and so forth. It makes completing them a slow and arduous task, over a fun thing to do on the side. As for might club, every playable character starts by having three levels they can complete, plus an additional one meant for groups. Outside of the group one having additional monsters, it's literally the same fight at a higher level. Same order, monsters, color, everything. Some variety would go a long way, especially since this task is required to unlock some things.
Verdict
Akiba's Beat has a good message that gets lost in terrible design choices. Had the story got to the point faster or started by introducing the exciting parts, it might hold your attention. The same is true for the side stories. Combine this with underwhelming gameplay, limited variety and many things that exist to slow progress or artificially increase length and you have an experience that very few will enjoy. Maybe if you're looking for a quirky story and don't mind a slow start, but if you want a sequel to Akiba's Street or an RPG that is at least on par with Neptunia, you'll be disappointed.
[Editor's Note: Akiba's Beat was reviewed on PS4 platform. The game was provided to us by the publisher for review purposes.]
Akiba's Beat Review

,