Final Smash Amiibo Revealed; Three New Zelda Amiibo Also Announced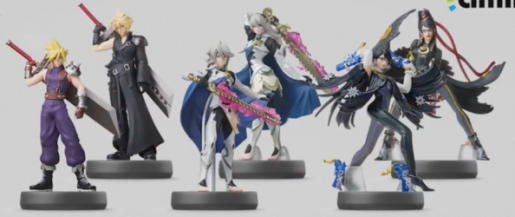 After months of waiting, Corrin, Cloud and Bayonetta are getting amiibo. Unlike previous amiibo, these include alternate looks, which include Bayonetta's look from both games, Cloud from the original and Crisis Core and both of Corrin's genders. You can find these on July 21.

Three new Link amiibo were also revealed. These include Kid Link with a mask and Link in two forms. You can find these on June 23.