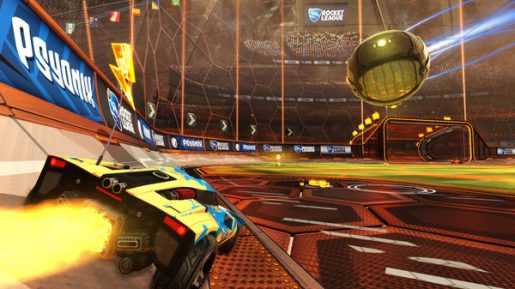 Psyonix has now released update version 1.27 of Rocket League on all platforms. The full patch notes have also been posted for you to see.
The patch for Rocket League is available now and the size varies on PC, PS4 and Xbox One. Just make sure to update the game if you want to play online and more. Full patch notes can be seen below.
CASUAL PLAYLISTS AND ROCKET LAB ARENAS
Added Utopia Coliseum (Snowy) into the Snow Day Playlist
BUG FIXES
An experimental goal-post collision fix has been deployed
Removed the "GO!" counter in Custom Training
'Seamless Bot Replacement' in Unranked online matches should now work as originally intended
Fixed an issue where players were stuck in the Replay Menu after deleting certain replays
Fixed an issue where selecting 'Free Play' forced the Loading Screen
Fixed an issue where Emoji entry on Xbox One was not displaying in some cases
UI scale setting in options should now save on PlayStation 4
Fix for rank label updating for division text and changing colors
Rocket League is out now for the PC, PS4 and Xbox One. There's no word yet if this game will ever be ported to the Nintendo Switch.