Hatsune Miku: Project Diva X Review
Good: Good song variety, tons of costumes, easily accessible
Bad: Not a lot of modes, story can be tedious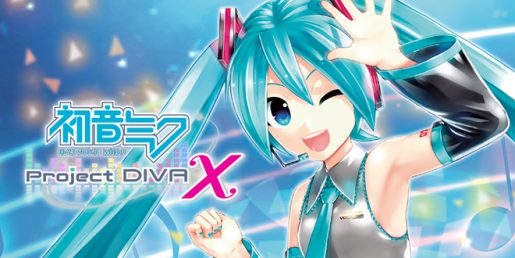 The idea to combine a complex rhythm game with elaborate videos was an interesting choice, but one that proved successful for Project Diva. Since then the series has really evolved to incorporate deeper mechanics, RPG mechanics and so much more. So naturally when the Hatsune Miku: Project Diva X was announced for the PlayStation 4, it was exciting news. With more powerful tools to work with, better graphics and multiple titles in the series, there are many reasons to be hopeful. The only question is; will Project Diva X step up or will it stick to what it knows?
Before you can freely play the songs and experience all that Hatsune Miku: Project Diva X has to offer, you have to finish the story mode. The story itself is little more than the singers needing help to sing, so you have to clear all the songs in order to help them. There isn't much to the story, outside of a couple of notable interactions and something you can freely skip if you just want to play the game. The only downside is that you'll have to invest a lot of time in this mode if you want to experience all that Hatsune Miku: Project Diva X has to offer.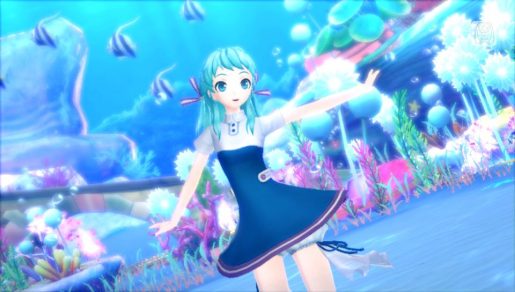 The final songs are behind a massive grind wall that basically require you to beat every song a number of times and a multitude of different ways. These include different difficulties, modifiers and so forth. The requirements to complete them become increasingly harder to achieve, making it a slog for newcomers looking to do them all or anyone looking to do every song. Thankfully, the gameplay is as wonderful as ever.
Like previous installments you play by pressing specific inputs that appear on the screen. Every input is colored and shaped like the corresponding button, so if you see an X, it will look like an X and is colored blue like it's on the DualShock 4. Inputs that require you to press them on both sides are colored and shaped like the direction you need to input, with long presses having a trial and star inputs indicating a thumbstick or touchscreen entry. With the exception of stars, which I found to be dodgy with a thumbstick, it's generally a solid experience that is accessible to all.
Hatsune Miku: Project Diva X Review

,