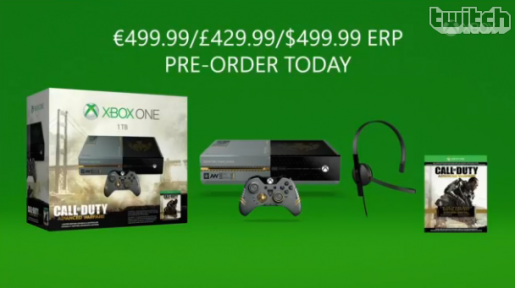 In today's Gamescom press conference from Microsoft, the company announced that Call of Duty: Advanced Warfare will be getting a Xbox One bundle with a 1TB hard drive included.
The bundle will include a custom-designed Xbox One console with a one terabyte hard drive, a custom designed controller with sound effects, a full game download of the 'Day Zero Edition' of Call of Duty: Advanced Warfare, including the additional content.
Call of Duty fans can expect the Advanced Warfare bundle this November 3rd for $499 / €499 / £429.